Tottenham boss Harry Redknapp has explained Rafael van der Vaart is often subbed because it is what he wants.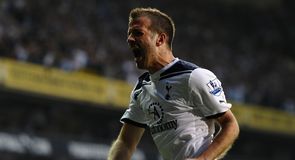 The Dutch ace has only played a full 90 minutes twice in six appearances this term - and none since he suffered a torn hamstring in the clash with Manchester City on 22nd August.
Redknapp says the player needs to be replaced to protect him from injury when fatigue sets in.
He told The Sun: "Rafa often comes off because he wants to. There is a weakness in his hamstrings.
"He runs himself ragged for much of the game but problems can occur when fatigue sets in and he gets too tired."
What will be the outcome in the match Tottenham vs Arsenal?