Ipswich manager Paul Jewell hopes to have tied some of his key players to new contracts by the end of the week.
Sky Bet
Loading Market ...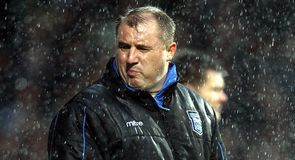 Captain David Norris and centre-halves Damien Delaney and Gareth McAuley are amongst a whole host of players mulling over new deals in a scenario which Jewell wants to avoid again.
He said: "I spoke to Damien Delaney on Friday and we are more or less agreed. Well, we are agreed.
"Definitely by Tuesday at the latest we will have some news, about Delaney and McAuley, or three or even four or five of them.
"The thing I have to stress here is the players are not being greedy and they are not holding the club to ransom.
"We shouldn't have been in this situation, but we are, and I think as a club we have all got to learn from it."