Brazil player ratings: What went wrong?
Brazil suffered the worst night in their footballing history as the World Cup hosts were humiliatingly blown away 7-1 by a record-breaking Germany in the semi-finals, conceding five goals in 18 first-half minutes. Peter Fraser analyses the carnage in Belo Horizonte
By Peter Fraser. Last Updated: 09/07/14 4:47pm
JULIO CESAR - 3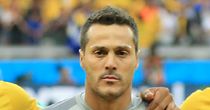 Brazil's goalkeeper was left embarrassingly exposed by his capitulating defence and was therefore almost solely left to pick the ball out of the back of the net. Cesar did do well to stop Miroslav Klose's initial shot for the second goal but was helpless to prevent the striker from finishing the rebound. Cesar then made a fine second-half stop from Thomas Muller but was otherwise shattered.
MAICON - 3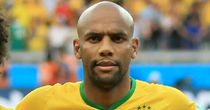 Right-back Maicon was largely sheltered from Germany's blistering attacking in the first half, as Joachim Low's team instead focused on taking Marcelo apart in ruthless fashion. However, Maicon still finished the game having made only one tackle and was one of the players who appeared to fade under pressure and abandon his duties to track forward runs.
DANTE- 3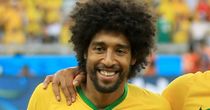 Dante was picked to come in for the suspended Thiago Silva but could do nowhere near as a good a job as his squad-mate. Two clearances and interceptions in the first half, more than any of his team-mates, papered over none of the gaping cracks or lack of defensive discipline among Brazil's backline. The boos around the stadium long before the final whistle said it all.
DAVID LUIZ - 2
Luiz produced the sort of performance which leaves people scratching their heads at the multi-million pound fee paid by Paris Saint-Germain to Chelsea this summer. As the stand-in skipper, the fact he had hit 11 long balls before the end of the first half alone was a sign it was a night when he was not going to be at his most composed. The way in which Luiz charged from defence before jumping out of a challenge for Germany's fifth goal was symbolic of his shambolic game.
MARCELO - 1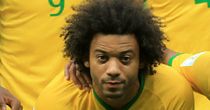 Brazil's left-back was brutally targeted by Germany in their breathless offensive play in the first half. With Lahm overlapping the incessant kinetics of Muller, Marcello did not stand a chance but could still have done so much better. He was not helped by the lack of defensive responsibility of Hulk in front of him.
LUIS GUSTAVO - 3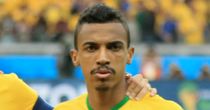 Completely overcome by the forward running of Toni Kroos and Sami Khedira, Gustavo looked to be treading water during the game. He played 60 passes, more than any of his team-mates, at an accuracy of 92 per cent but these lacked any sort of intent.
FERNANDINHO - 1
In contrast to his excellent past Premier League season, the Manchester City midfielder had a shocker and was taken off at half-time. Fernandinho misjudged an interception for the second goal and was then caught in possession for the fourth. He looked a nervous wreck.
HULK - 2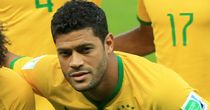 Looked laboured and lumbered in a performance which summed up his hugely disappointing World Cup. The forward is one of the players who was carried by Neymar in the earlier rounds. Hulk made just 10 passes before being taken off at half-time against Germany having also failed to track to give Marcelo any help.
OSCAR - 4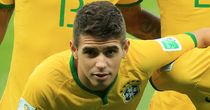 Oscar scored Brazil's goal, as meaningless as it was, but he had otherwise not done enough. The Chelsea man was the player who was expected to fill the creative void left by Neymar's injury but he was unable to influence the game. Oscar did not see enough of the ball in the first half and then wasted a glorious chance in the second half when in on Manuel Neuer.
BERNARD - 2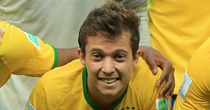 Surprisingly selected ahead of Willian to take Neymar's place in the team, the Shakhtar Donetsk attacker looked out of his depth. Bernard turned over possession on four occasions, more than any other player on either side.
FRED - 2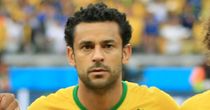 The striker will become a scapegoat for this result after a miserable performance throughout the World Cup. After Fred was substituted, having managed just one shot on target during the game against Germany, his image on the big screen at the stadium was booed. But there was still plenty of blame to go around elsewhere. 
SUBSTITUTES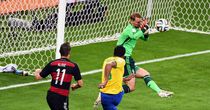 Paulinho and Ramires came on for Fernandinho and Hulk at half-time and helped Brazil make a good start to the second half as they attempted to rescue some pride. But the game soon returned to a familiar fashion. Willian eventually came on for Fred, perhaps in a move designed more to save the latter from the treatment he was receiving from the stands, and Brazil must regret not starting with Paulinho and Willian.
Have your say on the performances of the Brazilian players below