What's wrong with Brazil?
Following a disappointing goalless draw with Mexico, are we still waiting for Brazil to come to life as a team? Daniel Storey analyses the World Cup host's performance in Fortaleza
By Daniel Storey. Last Updated: 19/06/14 12:17pm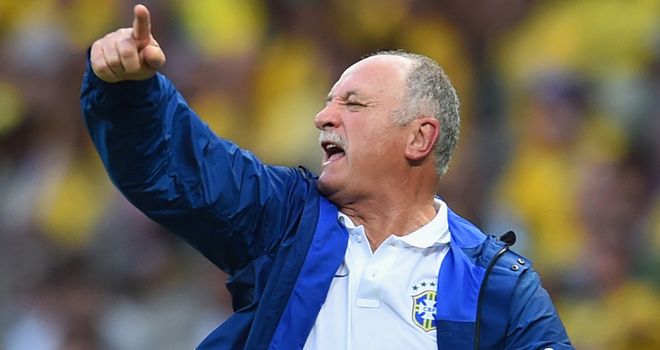 After a jumpy, nervy opening night victory over Croatia, a match against Mexico gave Luiz Felipe Scolari's Brazil side a chance to stamp their authority on both Group A and the tournament.
Yet again, however, we were left with more questions than answers about the World Cup host's ability to win the tournament on home soil. Up until now, Brazil have looked a team less than a sum of their parts.
Scolari may point to an excellent display from Mexican goalkeeper Guillermo Ochoa,  a free agent after leaving Ajaccio, but whilst Ochoa did indeed superbly thwart Neymar and Thiago Silva in particular, the inevitable inference is that Brazil were simply not up to scratch.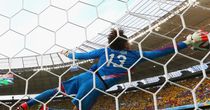 There is a misconception about Brazil sides being eternally free-flowing, largely based about the indescribably beautiful football played by the 1970 all-conquering side, but that is largely based in myth. 1982 and 2002 are the only two World Cups since 1970 in which the Selecao have scored more than two goals a game, and 12 years ago nine of those goals came against poor Costa Rica and China sides. South American football may often be mystifying and magical, but this was its dark side: scrappy, bitty and niggly.
Instead, Brazil have so often relied on the talent of one superstar (be it Ronaldo, Kaka, Ronaldinho or Neymar), ably assisted by the attacking invention and endeavour of their full-backs. Unfortunately for this team, that aside (with the exception of Oscar when he plays better than against Mexico) there is very little creativity on show. They found the Mexicans tough to break down, too often forced into attempts from long range. It seems an extraordinary question to ask, but are Brazil simply not inventive enough to win this tournament?
With the thigh injury sustained by Hulk ruling him out of the match, Scolari instead tweaked his 4-2-3-1 formation into something approaching more of a 4-4-1-1, with Ramires pushed wide right, but that only served to further stifle Brazilian unpredictability. Ramires has regressed significantly in the last year at Chelsea, and was almost totally absent during the first half.
Replaced at half-time, Ramires had a paltry 14 touches of the ball and attempted just 11 passes. Failing to make a single successful tackle but giving away two fouls epitomises his contribution, and at least Scolari was unimpressed enough to introduce a more attacking option in Bernard at the break. That should mercifully be Ramires' last start of the competition.
Elsewhere in midfield, Paulinho continued his best impression of the player dropped by Tim Sherwood for Nabil Bentaleb for the latter stages of last season. Paulinho also touched the ball less than 12 of the 13 other players on the pitch that completed 90 minutes.
Paulinho simply just does not have enough impact on matches to warrant his place currently, and supporters would be justified in banging on Scolari's door to enquire just what Manchester City's Fernandinho has done to offend the coach. Fernandinho's authority in possession and ability to drive from deep was sadly (and noticeably) lacking.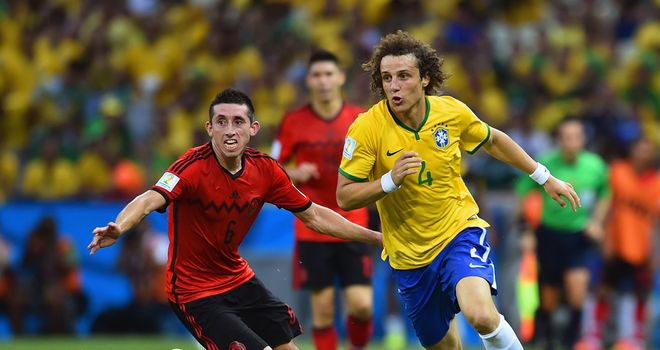 However, the strongest censure must surely be saved for Fred. A grand total of 22 touches in 68 minutes hints at his ineffectiveness, but it is the striker's frustrating tendency to seem frozen in one spot while the play unravels around him that must be most infuriating for Brazil supporters.
Fred was caught offside four times in the opening 20 minutes, principally through lethargy and languor rather than a Pippo Inzaghi-style getting an extra half-second approach to leading the line. The boos that greeted the striker when he left the field to be replaced by former Manchester City player Jo will provide Scolari with a lingering headache.
Fred's five goals in last year's Confederations Cup may have papered over the cracks of the Brazilian No. 9 role, but a bulldozer would be needed to fill in those opened by the lacklustre 158 minutes he has turned in so far. The simple conclusion is that the one Brazilian accomplished enough to lead the line adequately will probably line up for Spain on Wednesday.
This is not yet time for collective panic among Brazil's public, for the situation is not yet untenable. A victory over Cameroon is likely to see the Selecao top Group A, and plenty of teams have moved up through the gears to win tournaments. However, with Spain or Chile a likely last-16 opponent, Scolari will know that his team must increase their intensity and inventiveness if his team are to reach the Maracana on July 13th.