Issues for Hodgson
After Roy Hodgson watched England lose 1-0 to Germany at Wembley, Adam Bate looks at five issues for the England boss to consider in light of the team's second defeat in a week...
By Adam Bate - Follow @GhostGoal. Last Updated: 20/11/13 6:39am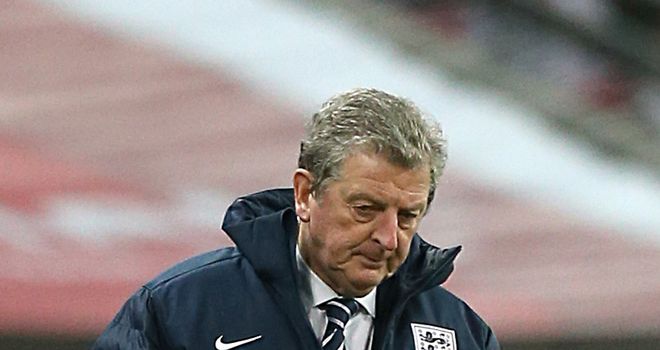 Roy Hodgson: Plenty to think about following Wembley defeat to Germany
England suffered back-to-back Wembley defeats for the first time since 1977 as they added a 1-0 loss to Germany to Friday's 2-0 reverse against Chile. Per Mertesacker's first-half header was enough to separate the teams on Tuesday evening as England's early positivity failed to develop into anything more significant. Indeed, Andros Townsend's long-range drive against the post was the closest Roy Hodgson's side came to a goal as they were unable to register a single shot on target against a much-changed German line-up.
Hodgson had always maintained these matches were primarily a learning tool for him and there may even be a part of him somewhat relieved given that expectations will now be further diminished going into the tournament. But the defeats are also likely to have provided more questions than answers. Here we look at just some of the issues thrown up by England's 1-0 defeat to Germany at Wembley...
Centre-back worries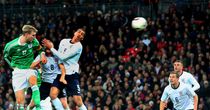 Chris Smalling: Beaten
There was a time when the names of John Terry and Rio Ferdinand sparked talk of an embarrassment of riches in terms of England defenders. Now some prefer to regard the ending of their respective international careers as simply an embarrassment. But the real problem facing the England manager is that the replacements look suspiciously like poor imitations. Uncertain performances from Gary Cahill and Phil Jones on Friday left the way clear for Phil Jagielka and Chris Smalling to forge a partnership against Germany four days later. Although only one goal was conceded, the duo failed to convince.
The build-up for that goal was not encouraging as Smalling was beaten in the air from the initial corner and Jagielka from the subsequent one, before Mertesacker again got the better of Smalling to head past Joe Hart. Given it was the first moment of significant pressure England had endured, it was more than a little disappointing. Jagielka and Cahill are likely to remain the first-choice pairing and have looked more composed when paired together. But despite Hodgson's claims after the game that Smalling did well at centre-back, the position is likely to concern him should injury or suspension force him to rejig his back-line in Brazil.
Cole v Baines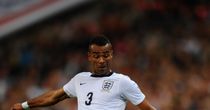 Ashley Cole: Caught out
If there's one thing England does still do well it is left-backs. Or so the story goes. But make no mistake, this wasn't a great week for the theory. Leighton Baines appears to be the popular choice given his eye-catching performances for Everton but doubts over his defensive capabilities may have been exacerbated as he allowed Alexis Sanchez to nip in ahead of him for Chile's opener on Friday evening. A high-profile game against Germany offered Ashley Cole the chance to remind everyone just why he has been regarded as one of England's few genuine world-class performers of the past decade. In truth, his efforts were no more than a qualified success.
Twice in quick succession in the first half Cole was caught out of position and left England exposed down their left flank, the second of which ultimately leading to the goal, while he later surrendered possession carelessly just prior to his substitution. It was a tough examination against Mario Gotze but one that Cole in his pomp may have fancied rather more than seemed the case on Tuesday. The conveyor belt of talent continues with Arsenal's Kieran Gibbs and, perhaps most intriguingly, Southampton's Luke Shaw each seeking to force their way into Hodgson's World Cup squad. But regarding those at the head of the queue and the oft-debated choice between Cole and Baines, this week offered a reminder that their weaknesses - as well as their strengths - must also be factored into the discussion.
England v Germany - Passing
Player
Team
Passes
Toni Kroos
Germany
109
Lars Bender
Germany
74
Phil Jagielka
England
55
Chris Smalling
England
54
Mario Gotze
Germany
52
Midfield mess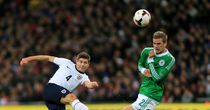 Steven Gerrard: Early presence
It was a distant memory by the time the final whistle blew but for the first 30 minutes of the match, Steven Gerrard was the game's dominant midfielder. In that opening half hour, the England captain outpassed Toni Kroos with 32 passes to the German's 30 and with a superior passing accuracy of 91 per cent to his opponent's 87 per cent. Gerrard can still strike a presence and stroke a ball around but - outnumbered three to two - the 33-year-old faded before being withdrawn. In contrast, Kroos came to the fore and finished the game with 109 passes. That was 34 more than anyone else on the pitch and one pass shy of double that of any England player as Wembley was treated to a midfield masterclass.
Hodgson tried Tom Cleverley alongside Gerrard before introducing Jordan Henderson and Jack Wilshere. Against Chile on Friday evening, the England boss had also taken a look at Frank Lampard and James Milner in the centre of the pitch. Michael Carrick will expect to come into the reckoning when he has recovered from injury too. There are decisions to be made by Hodgson regarding the shape, numbers, style and identity of his midfielders - the hub of any team - and just one friendly match remaining before the end of the club season. Of course, form and fitness will play their part but nobody really pressed their claim to line-up next to Gerrard in Brazil despite the three hours of practice afforded the squad over the course of these two matches at Wembley.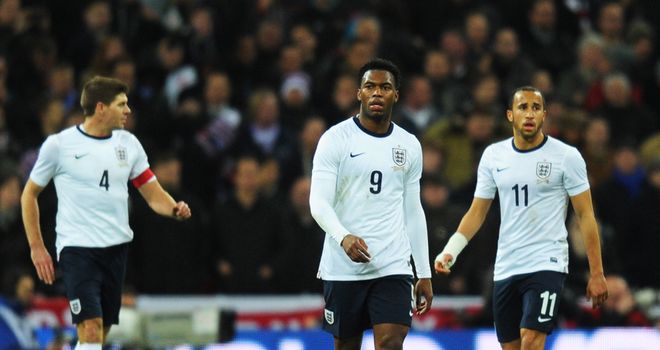 England's players endured mixed fortunes against Germany
Townsend or bust?
Amid the furore surrounding Hodgson's unfortunate choice of words during the half-time interval against Poland in October, the central point may have been forgotten. Andros Townsend has quickly become the go-to man for his country since making his international debut last month. From the opening moments against Germany, the Tottenham winger showed purpose and drive with his runs from deep and looked the most threatening player in a Three Lions shirt, continually advancing the team up the pitch. He was certainly the player who came closest to beating Roman Weidenfeller when he struck a post with a fierce left-footed effort from distance after cutting inside to evade his markers midway through the second half.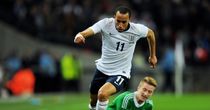 Andros Townsend: Threat
While it's a testament to Townsend's efforts, it must also be regarded as a concern. After all, by his own admission, the 22-year-old still has much to learn. His final ball can be careless and a tally of one goal and no assists in the Premier League so far this term falls someway short of what is demanded of him. In addition, it should not be forgotten that Theo Walcott also represents an important asset for England on that right flank - albeit one who has provoked similar debate about his end-product in the past. Townsend may well have played his way into the team. But expecting him to drag this team deep into the knockout stages of a World Cup seems a ludicrously big ask.
More needed from Sturridge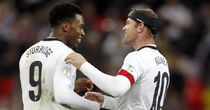 Daniel Sturridge: Ineffective
With eight goals so far this season, Daniel Sturridge is the joint-top scorer in the Premier League and his exciting partnership with the brilliant Luis Suarez has raised hopes of a similarly devastating partnership being formed with Wayne Rooney at international level. And yet, despite brief flashes of interplay between the duo, England rarely troubled the Germany defence where it mattered. In fact, the home team failed to register a single shot on target against Jogi Low's side and Sturridge himself rarely threatened to be the man to find the breakthrough. For a player in form and eager to impress, that has to be regarded as an opportunity wasted.
There were several situations that saw Sturridge twist and turn in an effort to break free but each time he was met with a stout defender. When a measured pass from Liverpool team-mate Henderson did look set to be put him clean through on goal, a sloppy first touch saw the striker fail to seize the chance. There is a sense that Hodgson, like much of the rest of the country, is sold on the idea of Sturridge - not least because the prospect of Rooney fighting a lone battle up front raises issues of its own, as seen against Chile. But more evidence is required that Sturridge possesses the ruthless streak to get the job done in Brazil before everyone will be persuaded of the merits of England going with two up front when it matters next summer.
International Match

Tue 19th Nov

Argentina

2 - 0

Bos&Herz

Australia

1 - 0

Costa Rica

Russia

2 - 1

Korea Rep

Slovenia

1 - 0

Canada

Liechtenstein

0 - 3

Estonia

Norway

0 - 1

Scotland

Malta

3 - 2

Faroe Isl

Gibraltar

0 - 0

Slovakia

S. Africa

1 - 0

Spain

Holland

0 - 0

Colombia

Austria

1 - 0

USA

Poland

0 - 0

Rep Ire

England

0 - 1

Germany

Belgium

2 - 3

Japan