Saints alive
Will they go to the World Cup? We assess the contrasting England debuts of Adam Lallana & Jay Rodriguez in the defeat by Chile
By Peter Fraser - Follow me on Twitter @SkySportsPeteF. Last Updated: 15/11/13 11:11pm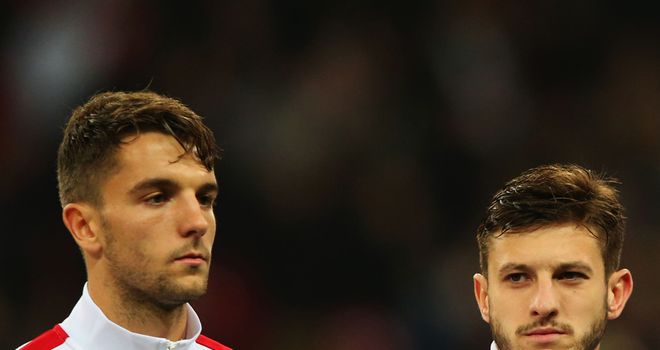 Southampton's Jay Rodriguez and Adam Lallana both started against Chile at Wembley
It was a night to forget for England as the team delivered a miserable performance in a 2-0 friendly defeat by Chile at Wembley on Friday night.
But what could manager Roy Hodgson have learned from the game about debutants Adam Lallana and Jay Rodriguez?
The Southampton pair both started the match, operating on the attacking flanks either side of lone striker Wayne Rooney, and will have been hoping to impress ahead of next summer's World Cup in Brazil.
Former Burnley striker Rodriguez had a tough night but did Southampton captain Lallana show he is one for the future as thoughts now turn to Tuesday's friendly against Germany? We take an in-depth look at their performances in the loss to Chile.
Adam Lallana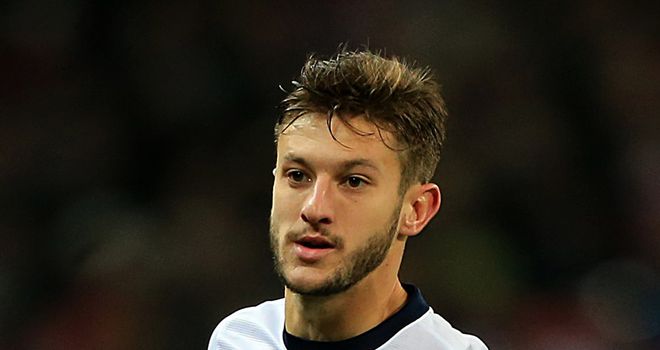 As It Happened
A dangerous third minute free-kick which was met by Phil Jones' header set the tone for Lallana's lively 77 minute outing. He would probably have preferred to be in a central position rather than operating on the right before later being moved to the left but he still delivered the typical closing down, work-rate - including chasing back and sliding a tackle on Eugenio Mena in the 29th minute - and near-perfect first-touch which have so impressed at Southampton.
When starting on the right of England's attacking trio, Lallana had a good battle with Chile left-back Mena throughout the first half and was also prepared to drift inside to the centre circle when he saw the opportunity. He always wanted the ball and looked to attack at every opportunity. As a result of this, Lallana had two first-half shots - one straight at Chile goalkeeper Claudio Bravo and the other deflected wide. But, at times, this tendency to cut in from the touchline did leave England with a lack of width and limited the service to Rooney, who became visibly frustrated.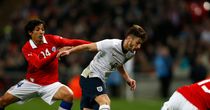 Lallana confident in possession
Right-footed Lallana also started the game by taking England's set-pieces in the left channels in order to deliver inswingers. But while that early free-kick was a threat, his corners were poor.
Pushed out onto the left when Andros Townsend came on for Rodriguez shortly before the hour, Lallana decreased in his effectiveness and Southampton fans had a heart-in-mouth moment when he overstretched for a ball and just avoided what could have been a nasty groin injury. Unsurprisingly given the amount of running he had put in, Lallana clearly tired before then being taken off for Ross Barkley in the 77th minute.
The Verdict
Lallana seemed to have a confidence and swagger in himself that he could perform at international level. That resulted in his assured touch throughout the game. He did not do anything spectacular but it was a more than competent debut. Townsend or even Theo Walcott may produce more penetration through their extra pace but Lallana proved, even at international level, he has more control and is far neater in possession. His versatility to play anywhere across the width of the pitch is also a bonus. Hodgson should certainly have another look at Lallana against Germany. If he has another proficient display against a team currently ranked by FIFA as the second best on the planet, he would well be worth a squad place for the World Cup.
Jay Rodriguez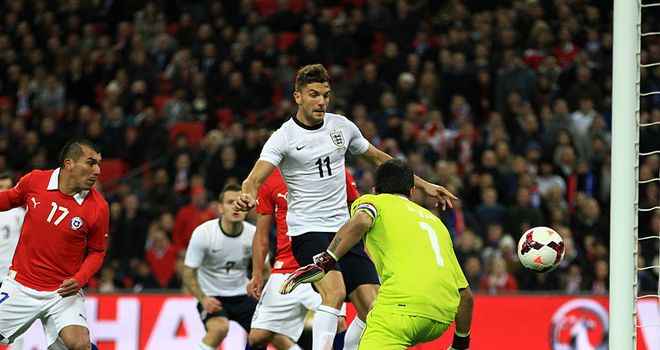 As It Happened
Playing on the left of England's attacking trio, the first half passed without any impact from Rodriguez. He too often found himself with his back to goal and having to drop deep before playing a simple lay-off. He was more functional than the aesthetical Lallana and, like his club-mate, might have benefited from the chance to go a bit more central.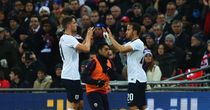 Rodriguez lacks Townsend's x factor
Like Lallana, Rodriguez's work for the team was replicated from his full-energy club displays. But unlike Lallana, who had been an England squad member in the past and so had some previous experience of the setup, Rodriguez looked nervous.
It was only an extremely short, bright passage in the 36th and 37th minutes when he made a good interception and pass to Jack Wilshere before then hitting a tame shot at Bravo which really provided notice of his first half. Rodriguez never truly committed any Chile defenders in his 57 minutes on the pitch before he was replaced by the more direct Townsend.
The Verdict
It was not a debut which will live long in the memory for many people other than Rodriguez, which will be the problem if he wanted to force his way onto the plane for Brazil. While he did not make any mistakes, he also failed to make any real impact and looked a little out of his depth. Rodriguez did not offer the x factor of the likes of Townsend, or even Raheem Sterling or Wilfried Zaha - who Hodgson has looked at in the past, and he did not look anywhere near as comfortable or clever in possession as Lallana. Rodriguez will be desperate for another start against Germany but he has probably had his chance.
Latest Poll
International Match

Fri 15th Nov

Korea Rep

2 - 1

Switzerland

Czech Rep

2 - 0

Canada

Belarus

0 - 0

Albania

Russia

1 - 1

Serbia

Estonia

2 - 1

Azerbaijan

Denmark

2 - 1

Norway

Turkey

1 - 0

N Ireland

Italy

1 - 1

Germany

Poland

0 - 2

Slovakia

Rep Ireland

3 - 0

Latvia

England

0 - 2

Chile

Scotland

0 - 0

USA
Related
England v Chile

Jack Wilshere feels England can learn from opponents such as Chile, after their defeat to the South Americans on Friday.

Tottenham winger Andros Townsend reckons England learned much in their 2-0 reverse to Chile on Friday at Wembley.

Roy Hodgson accepted responsibility for England's 2-0 defeat to Chile, admitting he took a 'risk' with his line-up.
Related Profiles