Can Arsenal fans keep calm as familiar problems emerge under Arsene Wenger?
After Arsenal followed up their 6-0 thrashing at the hands of Chelsea at the weekend with a disappointing 2-2 draw at home to Swansea City on Tuesday night, tensions are rising at Emirates Stadium. Adam Bate was there to assess the mood...
By Adam Bate at Emirates Stadium. Last Updated: 26/03/14 9:28am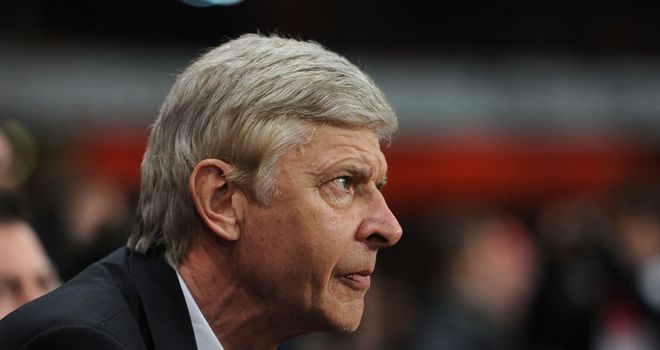 "Keep Calm AFC Going to Wembley," read the messages on the novelty clothing items on sale outside the Emirates Stadium these days, as Arsenal fans anticipate forthcoming FA Cup success this May.
Perhaps it should act as a reminder that the Gunners are currently well placed to win their first trophy in nine years. Because right now, it feels another decade away.
From the jitters on the field to the groans in the stands, there was certainly very little calmness on display on Tuesday evening as Arsenal conceded a last-minute equaliser at home to struggling Swansea. The visiting boss, Garry Monk, rightly claimed the 2-2 draw was the "minimum they deserved" and he was not wrong as Swansea finished up the stronger side.
Of course, Arsenal had dominated the game for long periods after Wilfried Bony's early goal. But in truth, Arsene Wenger's side offered little more than a plausible imitation of a quality outfit without ever convincing they had the necessary chutzpah to see the job through.
Wenger must take some of the blame after picking the right team for the wrong game. Mathieu Flamini, bewilderingly omitted for Saturday's 6-0 thrashing against Chelsea, was restored to the line-up in favour of Lukas Podolski to form a solid midfield partnership with Mikel Arteta. Unfortunately, it was three days too late to avoid that humiliation and made far less sense here.
The duo were needed at the weekend to have any hope of preventing precisely the sort of early blitz to which the Gunners were exposed at Stamford Bridge. However, against a Swansea side coming into the contest on an eight-game winless streak, this felt like overkill - a manager and a team so chastened by their experience at Chelsea, they could no longer behave normally.
Wenger admitted as much in his assessment of the psychological difficulties facing his side after the game. Asked about the impact of the weekend defeat on the performance against Swansea, he said: "It affects us a lot because it is of course a big disappointment. Sometimes when you lose big like we did at Chelsea, the next game most of the time you get a draw."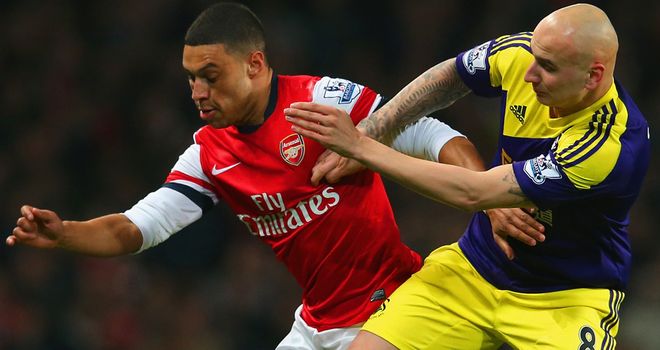 Perhaps that goes some way to explaining the tension in much of their play. Little came off for Alex Oxlade-Chamberlain, while Olivier Giroud's hold-up play compared unfavourably with that of Bony. Confidence did not seem a conspicuous problem in the sense that plenty of Arsenal players appeared happy to have the ball, but doing something constructive with it proved rather trickier. 
"You could see that maybe we were too focused to keep the result and maybe too conservative because our confidence level had been affected certainly by Saturday"
Arsene Wenger
There was soon a pleading tone to the crowd's urgings. At one point, Mikel Arteta even waved his arms in an attempt to rouse a positive response after Tomas Rosicky's misplaced pass had briefly deflated the mood. "Show some spirit," shouted one supporter from just in front of the press box shortly afterwards, while another was thrown out for abusing a near neighbour amid the general mood of discontent. Like Arsenal's season, the atmosphere was on a knife-edge.
It was only when Podolski was introduced in a positive change that Arsenal were able to really give the supporters something worth shouting about for the right reasons. Kieran Gibbs, another who had failed to make it to half-time against Chelsea, crossed for Podolski to score before the Germany international turned provider moments later for Giroud to put Arsenal ahead.
That really should have been that for Arsenal - a lucky escape after an unconvincing display. But that is not the way of things for the Gunners right now and the doubts soon crept into their play. Indeed, their subsequent efforts were a curious mix of naivety and negativity.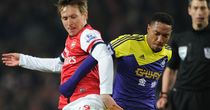 Swansea regained the momentum almost instantaneously upon going behind. The equaliser was coming. "You could see that maybe we were too focused to keep the result and maybe too conservative because our confidence level had been affected certainly by Saturday," added Wenger. "We just wanted to win the game without pushing any more forward."
Indeed, it could have been worse for Arsenal but for what Monk called a "very poor decision" by Lee Probert to blow up for full-time with Jonathan De Guzman seemingly set to run clean through on goal. Even without that stunning denouement, the point had been made - Arsenal's fragility was there for all to see, just waiting to be exposed. Any remnants of a title challenge are over.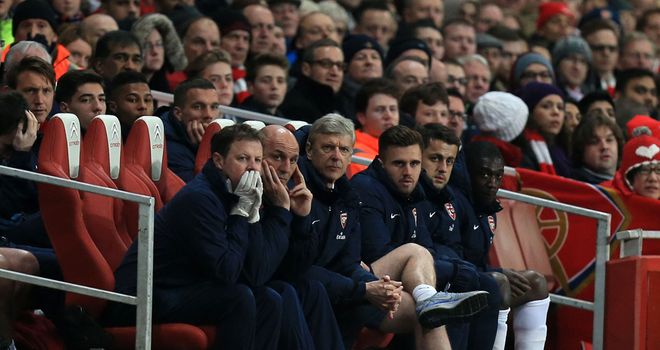 Wenger had been one of the few managers at the top of the table willing to admit an interest in winning this league but this same honesty is now sparking a very different sentiment. "I think at the moment it is not the biggest worry we have," he told reporters at the post-match press conference. "We have to be realistic … We have to look behind us."
With Everton in fine form and just six points behind with a game in hand, it is an eminently sensible assessment, albeit one that is only likely to feed the negativity evident in his players. Perhaps an even greater concern is how these words will be received by Arsenal supporters growing increasingly weary of the status quo at the club.
Gunners skipper Thomas Vermaelen used his programme notes to point out that the sacking of former Swansea boss Michael Laudrup "does make you appreciate the stability that the boss provides here" but that word stability can easily become familiarity, which has been known to be the mother of contempt.
The comments of Paul Scholes will not have gone unnoticed either. "It's Arsenal fans you feel sorry for," he told Sky Sports. "You get the same every year - maybe a hint of the title for a few weeks, then they go to Chelsea, City, Liverpool, they just do nothing. Fans expect Arsenal to be going for the trophy. I know they are in third or fourth but they are a million miles away in my eyes."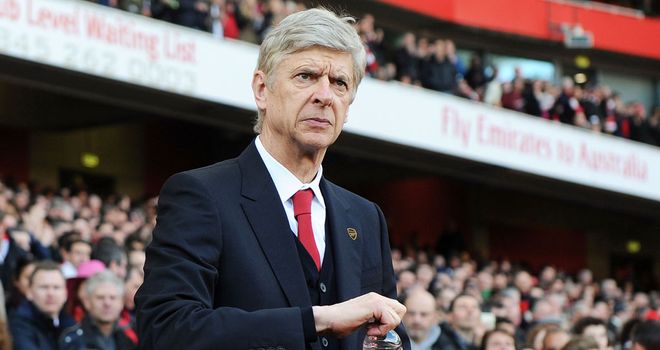 It is an opinion that will find favour among many at Arsenal as concerns grow over the direction in which the club is heading under Wenger. Much of the praise over the past week has focused on the Frenchman's achievements in English football, taking a long-term view of his contribution. But much of the battle was won long ago.
Diet and conditioning has improved in the English game, so much so that it is the fitness record of Wenger's Arsenal players that is now being questioned. The entertaining passing style that he instituted to such great effect is now largely ubiquitous, too - the visit of Swansea being a compelling example. Wenger's 'first-mover advantage' has long since gone.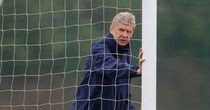 In fact, the next great innovation has already arrived with the pressing approach favoured by the likes of Bayern Munich, Borussia Dortmund and Barcelona continuing to evolve the game. It is something with which the Gunners have struggled in the biggest matches this season, overwhelmed by Chelsea's high-tempo efforts at Stamford Bridge.
That sight of Santi Cazorla and Oxlade-Chamberlain being robbed of possession that day, added weight to the argument that the manager is no nearer identifying the ingredients needed for success. The fear is that getting from A for Arsenal to B for Bayern & Co. is proving too circuitous a journey for Wenger. This latest disappointment has done nothing to ease those concerns.
"It is a time to stick together," he said ahead of Tuesday's game. As the gentleman who stormed out upon the full-time whistle, pausing only to tell the assembled press corps "he wants sacking", would doubtless attest, that is proving easier said than done. Keep calm? That hope is a forlorn one if Arsenal's current travails continue for much longer. Next up, Manchester City...
Table
Barclays Premier League
Related