Metalist Stadium
Holland will play all of their group games in Kharkiv's local stadium, which is nicknamed the 'Spider Arena'
Last Updated: 22/05/12 4:12pm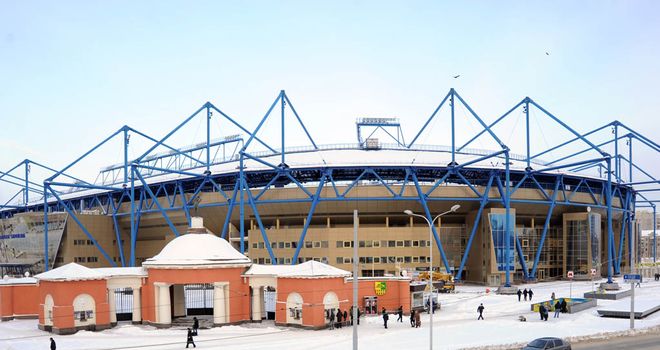 The stadium
Having undergone remodels since it first opened in 1926, Metalist Stadium's most recent €60million (£48m) facelift raised its capacity to just less than 40,000 in preparation for Euro 2012. Undersoil heating and LED scoreboards were also installed ahead of the finals. World Cup 2010 runners-up Holland will play all of their group games in Kharkiv's stadium, which is known locally as 'Spider Arena' due to a design which compares to several large, metallic legs. The stadium also includes a shopping mall.
Matches
9th June - Holland v Denmark
13th June - Holland v Germany
17th June - Portugal v Holland

The Fan Zone
Freedom Square promises a vibrant atmosphere and is to be found in one of Kharkiv's largest city-centre squares. It is capable of holding up to 45,000 fans and will be open throughout the tournament on both match-days and non-match-days. Five-a-side pitches and the possibility for live music concerts are included in the Fan Zone.
The City
Kharkiv is connected to the rest of Europe by flights to the likes of Moscow, Vienna and Istanbul from its Kharkiv Osnova airport. Kharkiv is often recognised as the brains behind Ukraine's industrial history and the city was the origin of Soviet nuclear technology. Freedom Square, the home of the city's Fan Zone during Euro 2012, is the place to see in Kharkiv and is among the world's top 10 largest city squares. The Derzhprom skyscraper was also once the tallest building in Europe.