Arena Lviv
Euro 2012's smallest venue has been purposely built for the finals and will provide a unique atmosphere in this summer's 'Group of Death'
Last Updated: 01/06/12 9:12am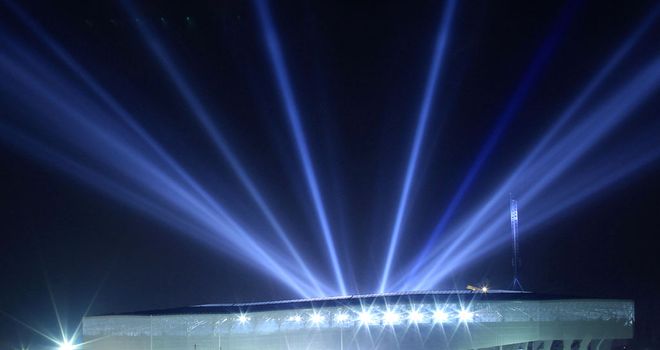 The stadium
Matches
9th June - Germany v Portugal
13th June - Denmark v Portugal
17th June - Denmark v Germany

With a capacity of just 30,000, Arena Lviv is the smallest venue at Euro 2012. But it has been purpose-built for the finals and designed to ensure an excellent atmosphere. It has the appearance of old-fashioned, traditional stadiums and is full of character. That is a good job, as it will host some of the finals' most appetising fixtures. Lviv will host three games in Group B, the 'Group of Death'. The stadium was opened in October 2011 and has a transparent roof to protect fans. It is to be confirmed whether Karpaty Lviv will use the stadium as their home at club level.
The Fan Zone
Freedom Avenue is positioned on an atmospheric spot in the busy city centre and can hold a capacity of 25,000 fans. It will be open from midday to midnight on matchdays and 2pm until 10pm on other days during the tournament.
The City
Lviv's international airport is not the most modern in the world and it is arguably easier to reach the city by traveling on land from Krakow, which is just across the Polish border. The city, though, is full of charm as an old-fashioned flavour of Ukraine. Castle Hill is an ideal spot to visit in order to soak up views of Lviv. The Market Square also offers a picturesque feel for Ukraine at its most unique. There are more than 80 churches in the city as a whole and the main one is the catholic cathedral.