Russia set for F1 race
Deal agreed for 2014 grand prix in Sochi
Last Updated: 21/03/14 11:43am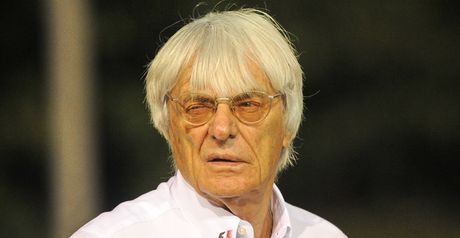 Ecclestone: In Russia to sign deal
Formula 1 Betting

Formula 1 Betting

Bet with Sky Bet
Russia has secured a deal to host a Formula One race in Sochi from 2014 after signing an agreement with Bernie Ecclestone.
Prime Minister Vladimir Putin met with F1 supremo Ecclestone, who reportedly signed the deal with a Russian official on Thursday.
Russia has shown continued interest in hosting a grand prix since failing to reach an agreement for a race in Moscow eight years ago.
And now a deal has been finalised which sees the inaugural race at Sochi occur in the same year the Black Sea resort hosts the Winter Olympics.
Agreement
"We have reached an agreement with the principal owner of Formula One that Sochi would host the Russian Grand Prix from 2014 to 2020," Putin said.
The initial contract is thought to be for six years, with the option to extend for another five.
Ecclestone added: "I sincerely hope that the Formula One is going to play a big part in what I can see happening in Sochi. I'm sure the circuit can be a super circuit. It's all the things we need and wanted, and we are very happy."
The race will add to the sport's expanding calendar, with a race in India scheduled for next year and a return to the USA confirmed for 2012.
The 2011 calendar will include 20 races and Ecclestone has recently stated that he would not be willing to increase the number of rounds, meaning existing events may come under threat in order to accommodate the new venues.