Weekend over for HRT
Spanish team will not be able to start Australian Grand Prix
Last Updated: 17/03/12 11:50am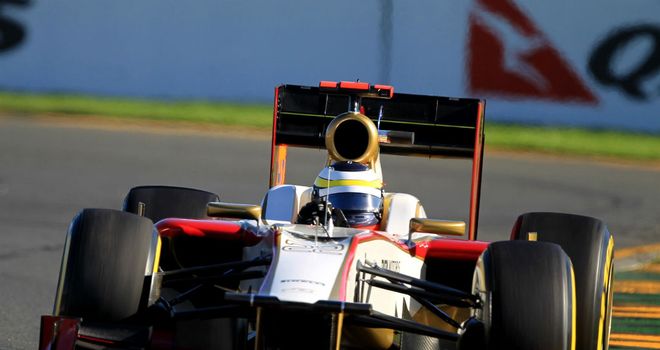 Pedro de la Rosa: Will not be able to start Australian Grand Prix
Formula 1 Betting

Formula 1 Betting

Bet with Sky Bet
HRT will not be allowed to take part in the Australian Grand Prix after both of their cars failed to qualify within the 107 per cent time.
Pedro de la Rosa and Narain Karthikeyan both set lap times in the 1 minute 33 second range, meaning they were too far behind the quickest Q1 time of Kamui Kobayashi to make it onto the grid by right.
They could potentially have been given special dispensation to compete in the race despite being outside the limit, but that permission has not been granted.
Despite the disappointment, De la Rosa says he is still proud of the team's last-minute efforts to make it to the season-opening race.
"I am proud of the team, coming here, building two cars and being able to qualify," he told Sky Sports News.
"The other side of the story is that we did not qualify in the 107 per cent, which was more or less expected.
"There are many areas of the car that we know need improving, we will work on them straight away. We just need a little bit more time and we'll be there."