Vijay Mallya says Force India can finish ahead of McLaren in the 2013 standings
Just five points separates teams in battle for fifth
By William Esler. Last Updated: 17/09/13 1:33pm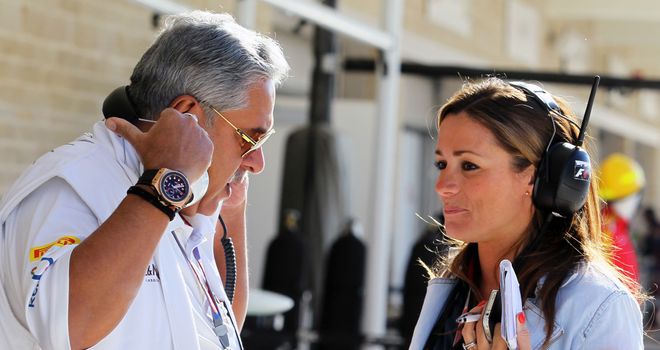 Vijay Mallya: Thinks Force India can finish fifth
Formula 1 Betting

Formula 1 Betting

Free Matched Bet
Force India Team Principal Vijay Mallya says McLaren are catchable in the 2013 Constructors' Championship.
Despite having a much smaller budget, the Silverstone-based squad were ahead of the eight-time World Champions up until the Belgian Grand Prix, but are still just five points behind in the battle for fifth.
Force India's downturn in form - they have scored just two points in four races - seemed to coincide with the change of the Pirelli tyres in the aftermath of the British GP, but with McLaren picking up just a solitary point in Italy, Mallya is sure his team can overtake the Woking team and record their best ever finish.
"It is going to be a close fight, but the good news is that McLaren still aren't that far ahead," the 57-year-old said.
"They only scored one point in Monza, so they are definitely catchable. We need to perform better ourselves, that's very clear. We're working hard to find more performance, but at the same time we've made it quite clear that we will not compromise next year's programme. It's always a balancing act, but we know what we need to do."
However, whilst the Team Principal is looking forwards, Adrian Sutil has highlighted the dangers of being overhauled by Toro Rosso and Sauber who are 30 and 44 points behind respectively.
"We've got to qualify well to give ourselves the best chance of scoring points," the German added.
"We are still close to McLaren in the championship and we need to make sure we keep a healthy margin ahead of Toro Rosso and Sauber.
"Singapore can sometimes generate surprises and there's always the risk of rain, so as a team we need to be ready to react quickly and make the most of any opportunities."