McLaren's Jonathan Neale thinks they'll struggle to be right at the front in Belgium
MD underplaying Spa prospects after Button's podium prediction
By Mike Wise. Last Updated: August 21, 2013 4:26pm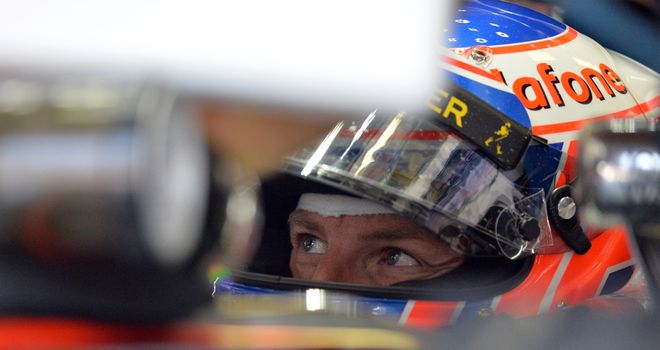 Jenson Button: Podium prediction
Formula 1 Betting

Formula 1 Betting

Join the Free Bet Club
McLaren Managing Director Jonathan Neale is offering a more cautious assessment of their Belgian Grand Prix prospects than Jenson Button did prior to the summer break.
At last month's Hungarian GP, Button was confident that he and his team would be able to challenge for a podium finish at Spa, where he won last year.
Speaking on Wednesday, however, Neale reckoned that McLaren still had plenty of ground to make up on their rivals. The Woking team have struggled with their MP4-28 car this season but showed signs of improvement at the last two races in Hungary and Germany.
"I think I'd want to underplay it a bit more than that. Jenson was - we all were - interested in the learning and understanding that we've developed over the last couple of months on the car," Neale said during a Vodafone McLaren Mercedes phone-in.
"We worked incredibly hard to take a package of upgrades to Hungary; we didn't get everything on the package that we were expecting, so there's still outstanding work to do and we'll continue that work over Spa and Monza.
"Spa is a fantastic circuit and the drivers are always excited to get there, but it's notoriously difficult and I think, from the weather forecasts I've seen so far, the qualifying and the race could well be wet.
"I don't think anybody would go to Spa feeling that they were confident. I think we'll struggle to be right at the front but nevertheless we are hoping to make some further gains."
McLaren have already said they will only introduce upgrades during the second half of the season that have relevance to next year, when major rule changes are introduced.
Asked whether he thought McLaren could turn the MP4-28 into a race winner regardless, Neale responded: "I think that will be a real challenge if I'm honest. The areas that we're working on this car are areas that are either directly or indirectly relevant to our 2014 campaign.
"Most teams by now will be switching a greater proportion of their resource, and much of the design organisation, across to next year's car. There's four months to the end of the year and a lot of work to be done to get ready for next year.
"So I think, inevitably, there will start to be an increasing focus on 2014."
Neale also denied that McLaren had necessarily benefitted from the new tyres Pirelli introduced in Hungary and stressed that safety - the reason why the changes were made - was still very much on the agenda at the high-speed Spa circuit.
"From an aerodynamic and the overall characteristics of the car, it hasn't brought a material performance change," he added.
"For this weekend coming, I think all the teams will be on a reasonable degree of alert because of the high loads at Spa and Pirelli are being rightly cautious that teams operate within certain restrictive windows on tyre pressures, cambers etc."