Grid penalty for Webber
Red Bull driver drops five places after gearbox change
Last Updated: 21/07/12 12:05pm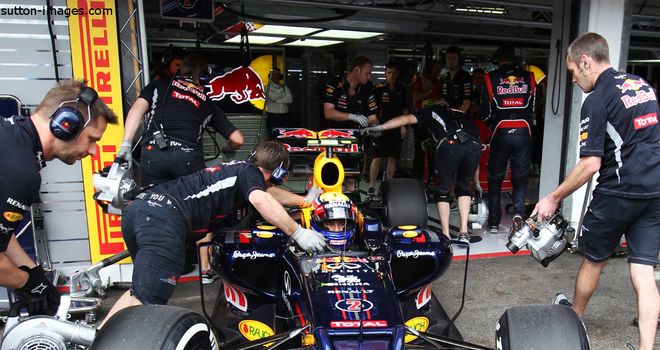 Mark Webber: Red Bull driver required a change of gearbox ahead of qualifying at German Grand Prix
Formula 1 Betting

Formula 1 Betting

Bet with Sky Bet
Mark Webber has become the third driver to be hit with a five-place grid penalty for the German Grand Prix.
Webber's Red Bull engineers broke curfew on Saturday morning to investigate a problem with his gearbox.
The issue could not be resolved, so the team was forced to make a change and trigger the penalty as gearboxes are required to last for five races.
Mercedes driver Nico Rosberg is in the same boat as the Australian, his Mercedes team having made the decision to change gearbox on Friday after practice.
Lotus' Romain Grosjean is carrying over a five-place drop from the British Grand Prix so the grid order for Sunday's race at Hockenheim will be shuffled plenty after qualifying.
As for breaking curfew, each team is allowed to do it four times per season and this is Red Bull's first infraction so no action will be taken.