First in-season test at Bahrain underway
Nico Rosberg, Fernando Alonso and Pastor Maldonado among those in action on Day One of the first of four in-season tests this year
By Sky Sports Online. Last Updated: 09/04/14 4:14pm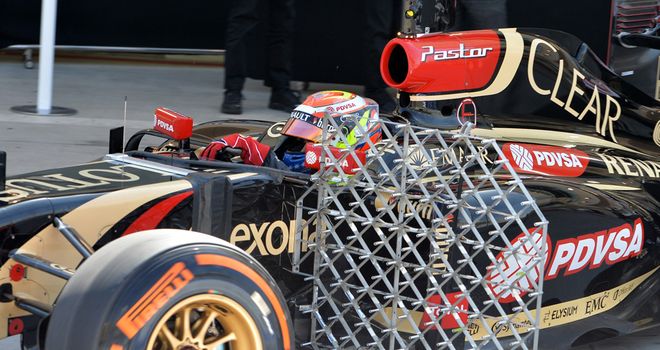 The first in-season test of the year is underway in Bahrain with the teams in action on both Tuesday and Wednesday.
As part of an overhaul of F1's testing regulations for this year, four two-day test sessions are being held on the Tuesday and Wednesday after grands prix with Bahrain, Barcelona, Silverstone and Abu Dhabi selected as the venues.
This week's event is the third test to be held at Bahrain this calendar year after two four-day meets in February and March.
For World Championship leaders Mercedes, Nico Rosberg is once again behind the wheel of the Mercedes W05 two days after finishing second in the Bahrain GP.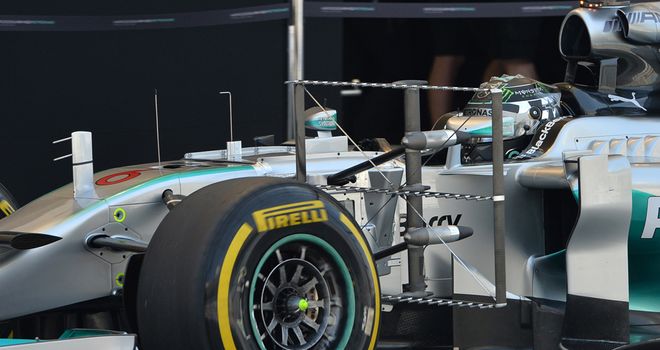 Race victor Lewis Hamilton will then take over from Rosberg on the second and final day of the test.
After missing the Jerez test in January and subsequently admitting that they are still paying the price for their delayed start to the year, Lotus have also been busy with the E22 running a series of aerodynamic-measuring devices.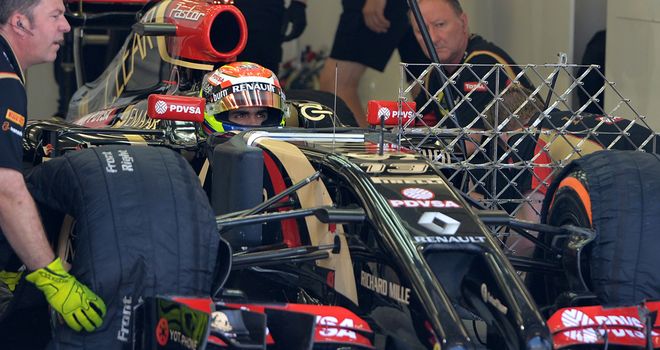 Whereas most teams are splitting driving duties, Fernando Alonso will run for Ferrari on both days, with the F14 T also under aerodynamic evaluation after an underwhelming start to the year for the Scuderia.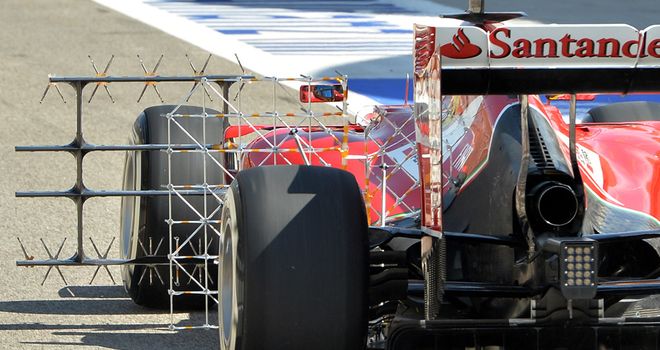 Sauber have taken a different approach, announcing that new reserve driver Giedo van der Garde and Russian teenager Sergey Sirotkin will complete a day apiece in the struggling C33.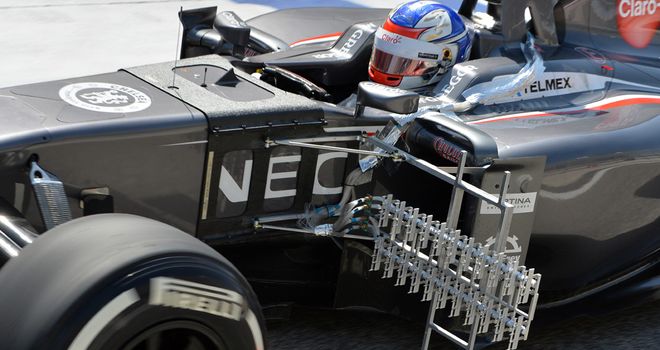 Valtteri Bottas, Nico Hulkenberg, Daniil Kvyat and Max Chilton are also in action for Williams, Force India, Toro Rosso and Marussia respectively.
In a change of plan confirmed late on Monday night, McLaren have announced that Kevin Magnussen will test on both days in the MP4-29.
The team had originally planned to run Oliver Turvey on Day One with highly-rated youngster Stoffel Vandoorne replacing Turvey on Wednesday.
It's understood that Stoffel and Oliver will both test during the remaining three in-season tests of the year with Button happy to allow Magnussen to run on both days this week.
Having cited a lack of available track time after a spate of tyre failures last year, it has been agreed that every team will devote one day over the course of the four tests to development work for Pirelli.
Caterham, Mercedes and Williams are the first of the teams to fulfill that obligation this week in Bahrain.
Bahrain in-season test - confirmed driver line-ups:
Red Bull - Tuesday: Daniel Ricciardo; Wednesday: TBA.
Mercedes - Tuesday: Nico Rosberg; Wednesday: Lewis Hamilton.
Ferrari - Tuesday and Wednesday: Fernando Alonso.
Lotus - Tuesday: Pastor Maldonado; Wednesday: Romain Grosjean.
McLaren - Tuesday and Wednesday: Kevin Magnussen.
Force India - Tuesday: Nico Hulkenberg; Wednesday: Sergio Perez.
Sauber - Tuesday: Sergey Sirotkin; Wednesday: Giedo van der Garde.
Toro Rosso - Tuesday - Daniil Kvyat; Wednesday: TBA.
Williams - Tuesday: Valtteri Bottas; Wednesday: Felipe Nasr.
Marussia - Tuesday: Max Chilton; Wednesday: Jules Bianchi
Caterham - Tuesday: Robin Frijns; Wednesday: Marcus Ericsson.
Follow the latest updates from the test with Tweets from the teams here!