F1's Strategy Group has approved changes to the qualifying format
Changes made to encourage two Q3 runs
By Mike Wise. Last Updated: 01/03/14 5:46pm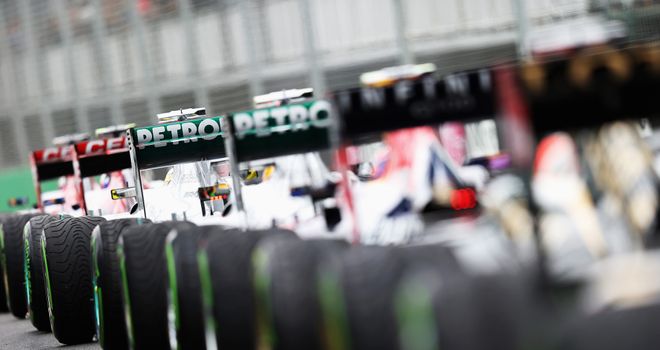 Formula 1 Betting

Formula 1 Betting

Bet with Sky Bet
Qualifying changes will be introduced this coming season in an effort to get all of the top-ten cars out on track during the final session.
The tweaks, which were discussed and approved by F1's Strategy Group when it met on Friday, aim to prevent cars that qualify for Q3 from saving tyres for the race.
It has previously been the case that cars qualifying in the top ten started the race on the tyres with which they set their fastest Q3 time.
However, some drivers would opt instead to remain in their garages, saving rubber and also giving themselves a free choice of either compound.
Now, those cars will start the race on the tyre they used in Q2. Furthermore, Q1 will be reduced from 20 to 18 minutes while Q3 will be lengthened from 10 minutes to 12, to give drivers more time to complete two timed runs.
The changes need to be approved by the FIA's World Motor Sport Council before being introduced in time for the season-opening Australian GP on March 16.