BRDC agree deal to lease Silverstone land to commercial property company MEPC
Separate agreement reached for development of the circuit
By William Esler. Last Updated: September 11, 2013 12:17pm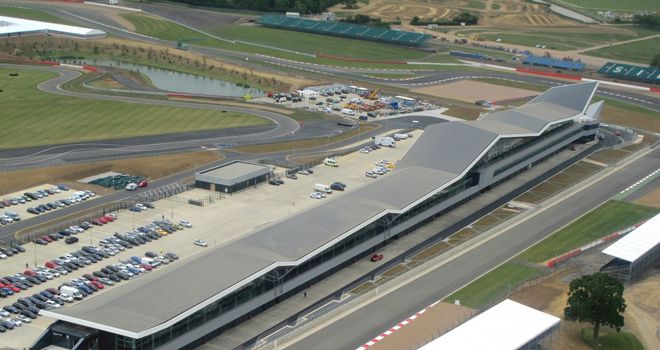 An agreement has been reached to lease the Silverstone Industrial Estate
Formula 1 Betting

Formula 1 Betting

Join the Free Bet Club
The BRDC have completed a deal to lease the Silverstone Industrial Estate and the development land around the outside of the circuit to MEPC.
The deal sees the property company take a 999-year lease at a cost of £32 million, but does not include the management or development of the actual circuit at the Northamptonshire venue.
That has been agreed in a separate deal which is subject to non-disclosure agreement. A BRDC statement confirmed it 'has agreed terms with a suitable partner to further develop and invest in the circuit and circuit-related facilities. The aim is to bring these negotiations to completion before the Club's Annual General Meeting on 4th October.'
The BRDC have used the money to repay its long and short-term loans from Lloyds Banking Group and Northamptonshire County Council.
"Following major improvements to Silverstone, including significant investment in the Grand Prix Circuit and building of The Wing, the BRDC Board was given a mandate three years ago to attract suitable partners to invest in Silverstone and help realise the full potential of its 760-acre Estate," Chairman of the British Racing Drivers' Club Stuart Rolt said.
"Over three years the Board has given consideration to a number of offers from credible parties and we are delighted to have reached an agreement with MEPC, which was selected on the grounds of its financial standing, reputation, the quality of the developments it has undertaken - and continues to own - and the price it was prepared to pay.
"We have every confidence that their vision for our land will see the realisation of a high-quality development, which will add to the ever growing status of Silverstone as a world-class centre for motor sport and vehicle engineering. We are also confident that in MEPC we have a partner which fully appreciates the status of Silverstone as a race circuit, its history, the ethos of the BRDC and the importance of doing everything to ensure that reputation is enhanced in the future."