Sam Michael says McLaren will only run minor Monza-specific updates at the Italian GP
Sporting Director feels next major package will be introduced in Singapore
By William Esler. Last Updated: 28/08/13 5:48pm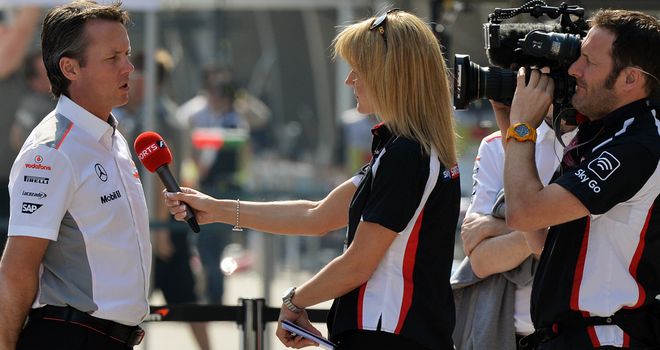 Formula 1 Betting

Formula 1 Betting

Free Matched Bet
Sam Michael says McLaren will bring a few minor development upgrades to Monza and expects Singapore to be the next time any team produces a major new package to their cars.
The Woking-based team have struggled to make the MP4-28 competitive this season, but new parts introduced at the Hungaroring and at Spa-Francorchamps saw the team move closer to the front of the grid - Jenson Button finishing the race with the second-fastest lap.
However, due to the unique layout of the Italian Grand Prix venue on the outskirts of Milan, the Sporting Director says any car changes next weekend are likely to be Monza-specific.
"There will be a few upgrades because it is a completely different drag level - so we have the highest top speeds and so you have different front and rear wings and tweak a few things around the front of the car to suit that track," Michael told Sky Sports F1.
"But I think the next sort of high downforce track and the next big raft of updates people will be looking at bringing will be Singapore, so Monza will be a sort of intermediate race.
"We had a good turn of pace in Budapest and another at Spa as well. But it is not where we want to be - we are here to win the race, but we can't do that at the moment as the car is not fast enough.
"But we are definitely starting to see progress. A lot of our development is focussed on 2014, so anything we bring to the 2013 car now is only things that will help us understand next year's car."
McLaren sit fifth in the Constructors' Championship after climbing above Force India in the standings courtesy of Button's sixth-place finish at Spa.