In-the-spotlight Kimi Raikkonen misses Thursday Belgian GP media day due to illness
Finn will, however, return in time for track action on Friday
By James Galloway at Spa. Last Updated: 22/08/13 2:31pm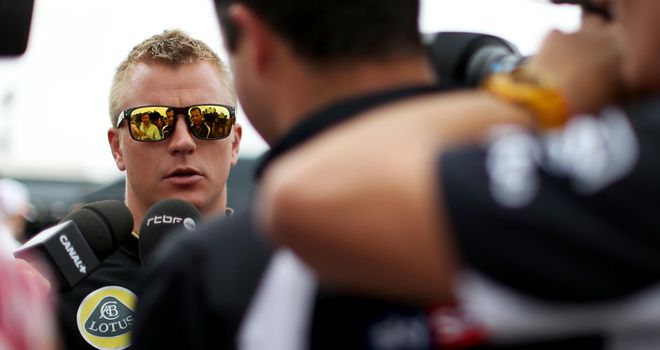 Kimi Raikkonen: No Thursday interviews for the Finn on this occasion
Formula 1 Betting

Formula 1 Betting

Free Matched Bet
Speculation over Kimi Raikkonen's future will continue without comment from the man himself for at least another 24 hours after the Finn was taken ill ahead of the Belgian GP.
The 2007 World Champion's regular Thursday media briefing had already been proving the most anticipated of the whole weekend after intense speculation over his 2014 plans was further fuelled by reports over the past week that he could now be in line for a sensational return to Ferrari.
However, Lotus's statement confirming their media interview schedule for Thursday at Spa contained the short note that Raikkonen's session had been cancelled due to illness. The Finn, however, will return on Friday to take part in practice.
Raikkonen would certainly have faced an intense press scrum had he been well enough to appear given the increasingly central role he is playing in the 2014 'silly season'.
Although he had been considered the front runner prior to the summer break to fill the opening at Red Bull for next season, his manager Steve Robertson sounded the death-knell for his client's chances earlier this week when he revealed talks with the World Champions had ended "some time ago" - although the statement has been viewed as a bargaining tactic in some quarters.
However, simultaneously, renewed speculation has linked Raikkonen with what would be an unexpected return to Ferrari although a report in the Guardian on Thursday suggested the Italian team were 'divided' over the prospect of partnering the former title winner with lead driver Fernando Alonso.