Eric Boullier says Lotus can remain competitive throughout the 2013 season
Team Principal targeting second in Constructors' Championship
By William Esler. Last Updated: August 16, 2013 1:48pm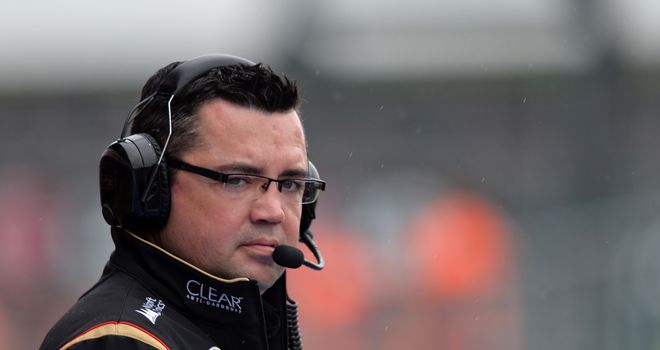 Eric Boullier: Targeting second in the Constructors' Championship
Formula 1 Betting

Formula 1 Betting

Join the Free Bet Club
Eric Boullier expects Lotus to be able to maintain their title challenge and fight for podiums throughout the second half of the season.
The Enstone-based squad have the smallest budget of the four teams fighting at the front of the field and, with major rule changes being introduced in 2014, some had questioned if the team's resources allow them to remain competitive this season whilst developing next year's car.
However, the Lotus Team Principal feels a major upgrade package planned for Spa, coupled with other teams looking to 2014, means his team can continue to fight at the sharp end of the grid.
"I think we will see most of the teams - with the exception maybe of Red Bull - slowing right down in their development of this year's cars in preparation for the challenge of 2014," Boullier said.
"With this in mind I think we are in a very strong position for the second half of the season, as our car is currently competing at the very front of the pack.
"We also have a strong upgrade package for Spa which will most likely form our baseline for the remainder of the year, so our aim should be to continue fighting for podiums right to the end."
Ahead of the season the Frenchman said third in the Constructors' Championship would represent a successful season for Lotus, but he has since revised his targets and now feels second is a realistic target.
"The championship is so close between ourselves, Ferrari and Mercedes at the moment that we really need to be aiming a little higher to make sure our goals are reached," Boullier added.
"I think therefore that to target P2 is a better ambition, and we will be pushing harder than ever to sustain that challenge.
"We have an ambitious group of people at Enstone and a top three placing at the end of the year is very much possible, which would be a fantastic achievement for everybody involved. We head into the next nine races on a real high."