Pirelli 'happy' with first test
Positive reaction from the drivers and teams
Last Updated: 12/02/12 12:26pm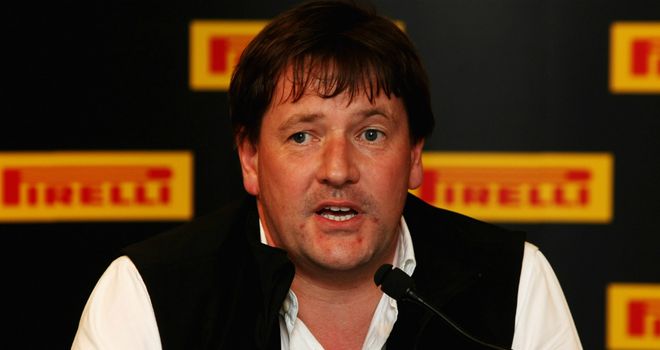 Paul Hembery: tyres performed exactly in line with expectations
Formula 1 Betting

Formula 1 Betting

Bet with Sky Bet
Paul Hembery is confident Pirelli are "on course" to meet their objectives after the first of the three pre-season tests.
Formula One returned to action last week at Jerez where Pirelli supplied 1176 tyres for the four days.
And with a total of 14,949 kilometres covered by the 11 teams over the course of the test, mainly on the new P Zero White medium tyre which amassed 1776 laps, Hembrey reckons Pirelli have a good indication of how their new compounds will perform.
"The tyres performed exactly in line with our expectations in Jerez," said the Pirelli motorsport boss.
"We've had a very positive reaction from the drivers and teams so far, who have reported more grip at the rear, fewer 'marbles' and a reduced lap time difference between the compounds as well as faster overall performance - which is precisely what we wanted.
"We're happy with the level of degradation and we had no issues, as was the case for all of last year.
"But as the temperatures in Jerez were very low and the teams have also concentrated on other areas than tyres it's too early to draw any detailed conclusions.
"We'll see more tyre development work at the next test in Barcelona, as together with the teams, we fully understand the implications of the latest rules.
"However, with all three of our available slick tyres having set a fastest time, it's a clear sign that we are on course to meet our objectives."