Q&A: Sky Sports F1
Answering your questions to keep you in the know about our brand new channel, dedicated to F1...
Last Updated: 19/12/11 2:06pm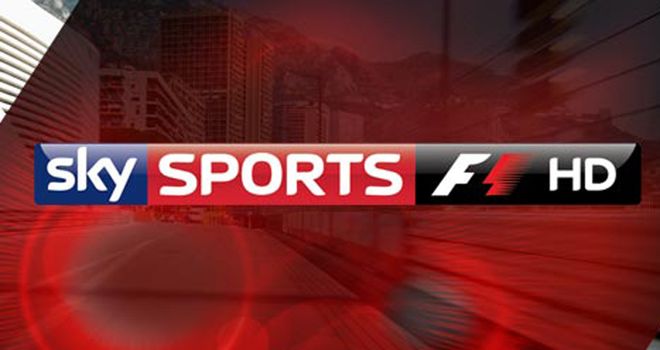 Ever since the announcement that F1 is to be given the full Sky Sports treatment on our dedicated Sky Sports F1 HD channel, we've been inundated with your questions about our plans and how the channel will operate. Which gives us the perfect excuse to tell you as much as we can about Sky Sports HD F1 by answering the questions we've been busy answering on our Sky Sports F1 twitter account...
Will the race be interrupted by adverts?
In a word: no.
But Bazz up the pub last night insisted that all the grands prix would be full of adverts...
We're aware that there's been plenty of false rumouring doing the rounds about our coverage, but here's one thing you can be certain of: Sky Sports F1 HD will be broadcasting all of next season's races live and uninterrupted by adverts. Promise. And say hi to Bazz from us.
How can I receive the new channel?
Sky Sports F1 HD is available to all Sky customers who are either subscribed to Sky Sports 1&2 or our HD service.
Wait a minute. I'm already subscribed to Sky Sports. Will I be receiving the F1 channel for no extra charge then?
Yes.
Wait a minute for me too. I already subscribe to the HD pack. So F1 will be added to my package at no extra cost as well?
Correct.
I'm not currently a Sky subscriber. How can I join to receive the F1 channel?
By subscribing either to our Sky Sports package or to our HD service.
I'm a Sky Sports subscriber in Ireland. Will I be able to receive the channel?
Yes.
When will the channel launch?
March. We can't tell you at this stage the exact date but it's reasonable to assume that it will be before the 18th...
What exactly will the channel show?
Every race, every qualifying session, every practice session. From every grand prix from March to November.
So 'everything' then?
You said that, not us.
Ok, but is there anything else you can tell us?
The channel will also be broadcasting weekly magazine shows, in-depth interviews and archive action. So stay tuned.
Is there anything we can see at this stage?
Try this snippet on our official youtube page.
Will the channel be available on Virgin and BT Vision?
Excuse the fence-sitting non-reply, but it's an issue we're still investigating. As soon as we know for certain, we'll let you know.
Will it be available on Sky Go?
Yup.
And what will be shown on the Red Button service?
We're still working on that, but we can tell you that our interactive service will include on-board cameras and plenty of features designed to take F1 fans deeper inside the sport.
What's the intro music going to be?
Our lips are sealed. In case we start humming.
What else should we know?
Well, be sure to follow us on twitter and add SkySports.com/F1 to your favourites if you want to stay in the know.