Even more on in 2013
There's even more to watch and enjoy this season on Sky Sports F1® HD with a host of new shows on our dedicated channel.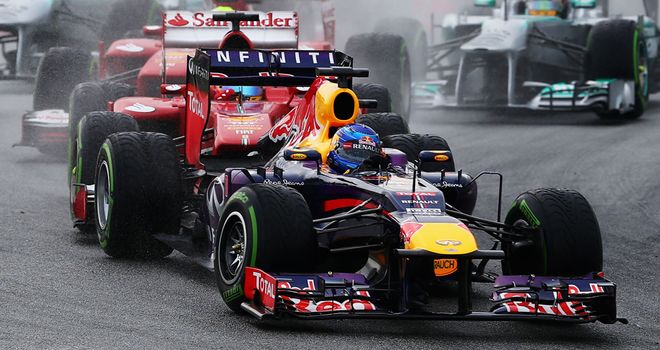 Sky Sports F1® HD will bring further innovations and new programming in our second season having brought a world-first of live Formula 1® in 3D during the third winter test.
We're adding even more to our live coverage and support programming for the 2013 Formula 1® season.
'Pit Wall Live' will see commentators Brundle and Croft communicate live with a team's pit wall and Team Principal whilst the cars are out on track during a Grand Prix weekend.
During selected practice sessions Martin Brundle will now offer live expert analysis 'Trackside' to give up-close evaluation of the cars and drivers' performances.
Even more for 2013
'GP Uncovered' showcases a selection of rare films from Beaulieu's world-renowned archive and will air following race weekends. A special themed week of GP Uncovered films will be broadcast in the run up to the Monaco and British Grands Prix in 2013.
The 'Classic Grands Prix' series will broadcast five classic races selected from the race weekend's venue in the run up to the Grand Prix plus themed weeks in between races.
Other new programmes on Sky Sports F1® HD this season include 'Red Bull - Road To Greatness' which takes an in-depth look at the triple world champions. There will also be a second season of the 'Behind The Scenes' series of features, visiting F1® teams in 2013.