Dolan's Irish highs
Rod Harrington says Brendan Dolan's dream run in Ireland proves the strength in depth in darts.
Last Updated: 11/10/11 1:30pm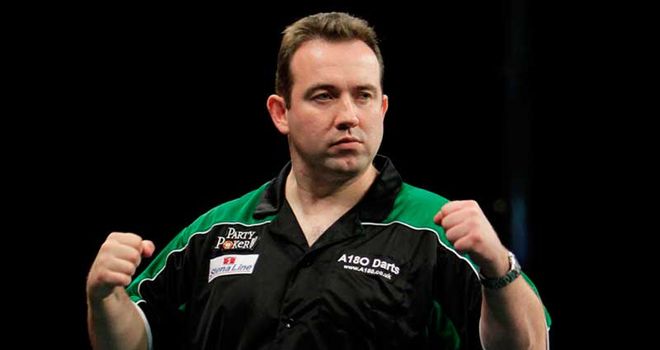 The bookmakers must have had a field day at the World Grand Prix because there were upsets everywhere you looked.
The "double in" format tends to even things out, especially in the early rounds, but there's no doubt the standard of the so-called lesser players is getting higher. Where there used to be a yard between number one and number 32, there's now just a foot.
The field has tightened up, nobody is scared of the top players, the games are getting closer and that makes for great tournaments. From now on I think we'll see people that are unknown to TV viewers doing increasingly well.
Brendan Dolan is a great example of that. A year ago he was ready to give up the sport, but he decided to give it another go and now he's celebrating reaching a major final.
How did he turn things around? He analysed his throw and realised he was wasting his first dart too often. We've often said on television that the first one is always the most important.
He decided he was throwing the first one too quickly, so he slowed that down and made sure the other two were in rhythm with that. That might sound like a minor change, but it's a huge thing for a darts player and look at what happened.
He was exceptional last week. He was in a bubble - or what Americans call "the zone" - for much of the time. When he played James Wade in the semi-final he was concentrating so hard that a troop of naked women could have come dancing past and he wouldn't have noticed!
There wasn't a bead of sweat on him, which shows how calm he was, and his conduct was totally professional all week long. He was rewarded with a run to the final and that magical nine-darter, achieved after starting on a double.
In fact, if somebody had asked me to come up with a dream scenario before the tournament started in Dublin, I'd have said we'd like to see an Irishman reach the final, perhaps throwing a nine-darter along the way - but you'd have probably said I was mad.
I think it will have a bit of an impact over there too. Dolan won £55,000 last week and has earned entry into the Grand Slam, the World Championship and several other tournaments, so that will probably climb above £100,000 by Christmas.
He can afford to sponsor himself for the next two years and whatever happens he will be able to play professional darts for at least the next 24 months. I think other Irish players will look at that and think: "If he can do that then why can't I?"
The Premier League will go to Dublin in 2012 and I'd love to see an Irishman playing in it at some point. But then again, I'd love to see an Austrian and a German in there as well with more and more nationalities competing. We want to see this sport grow worldwide.
Again
Things are changing in darts, but at the end of the day Phil Taylor won again and proved just how good he is.
I can't praise this guy's professionalism enough. He won his first tournament in Canada in 1988 and has been a tough competitor ever since.
I can't understand where he gets his motivation from. He's got loads of money, he's got loads of houses but he's still as motivated as he was 25 years ago. He's got something inside him.
When his form dips and people start to say he's finished he makes sure those people eat their words. I can't think of any other sportsman who has stayed at the top of their game for so long and his expertise and his skill levels are simply incredible.
He's a personal friend of mine, but despite that I can't help but respect his approach to his sport, day in and day out. People complained that I tipped him to win the Grand Prix because it seemed too obvious - but I was simply giving my honest opinion.
He'll lose the odd game, but on a consistent basis you can't see him being beaten. As a student of the game, I can tell you that there are things in Phil Taylor that you just don't see in other people.