Lewis targets perfect 10
Adrian Lewis says he plans to win the World Championship 10 times before his career comes to an end.
By Stephen Mills - @SkySportsSte
Last Updated: 25/11/11 4:24pm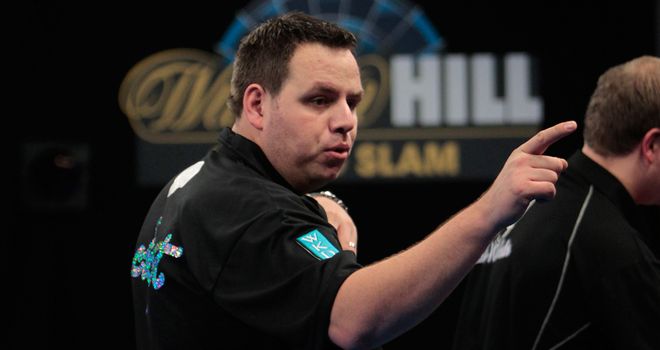 Adrian Lewis has revealed he plans to win the World Championship 10 times before his career comes to an end.
The Englishman became the youngest ever winner of the PDC's biggest tournament when he triumphed over Gary Anderson in last January's final at Alexandra Palace.
The 26-year-old is now entering the final phase of his preparations for this year's event, which starts on Tuesday December 15 on Sky Sports, and insists he is happy with his form ahead of the end-of-season showdown.
His former mentor Phil Taylor has 15 world titles to his name and while Lewis does not think he will ever hit those heights, he expects to win the sport's biggest prize on at least eight occasions.
"One World Championship is not enough," he told skysports.com.
"Probably eight is not enough. I've set a target of 10 and I'd like between eight and 10.
"I don't think I'm going to emulate what Phil's done, reaching 15, but I do think I can maybe win between eight and 10.
"I won't be disappointed if I don't because the quality of the field now is exceptional, but that's my aim."
Scalp
The draw for the 2012 World Darts Championship will take place on Tuesday morning, live on Sky Sports News HD.
But Lewis, who earlier this year signed a deal to use darts manufactured by Target, knows he will face tough opposition all the way because the rest of the field are desperate to claim the scalp of the defending champion.
"In the last couple of months, since I changed my darts, I've been running into right upbeat players," he said.
"For instance, I played Kevin McDine in one of the Pro Tour events one weekend and I had to average 117 to beat him. He had a 112 average against me.
"I've never seen him play like that ever. I was like: 'What's going on here?' Everybody's turning it up, but that's what you expect as the world champion."