I'm pleased to say I'm writing this latest post as the newly crowned Commonwealth individual pursuit champion.
Getting that gold medal in Glasgow was a long-term goal of mine and means I have now won every major honour available to me in track cycling – Olympic Games, Commonwealth Games, world championships, European championships and national championships – which is obviously an enormous source of satisfaction.
I was actually concerned that it wouldn't all pan out how I wanted. With about two weeks to go, my form was really good and I was flying in training, which is always worrying because you don't want to peak too early, but I managed to hold that level and performed really well on the day.
There was quite a lot of expectation on me, so to be able to deliver was such a great feeling and I was smiling constantly for about two weeks afterwards.
I also really enjoyed the broader experience of the Games. There was a great atmosphere in the athletes' village, although I didn't manage to bump into Usain Bolt, unfortunately.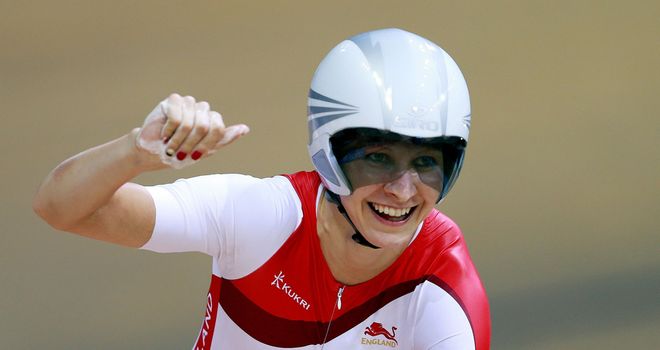 Apparently, he was getting team-mates to go out to get food for him because he didn't want to be mobbed by the other athletes. We're essentially all the same in the village, but he's on a different level, so I can kind of understand that. If I saw him I would totally try to get a selfie with him.
Now my attention has turned to both the short and long-term future. Before the Commonwealths, I was worried that if I won and completed the full set of medals, I might struggle to get back to the same level of motivation as before, but I'm pleased to say it only took a few days for the fire started burning again.
Obviously, I took time to enjoy the success and all that comes with it, but then my mind started turning automatically towards new targets.
The big one is winning team pursuit gold at the Rio 2016 Olympics. Although we have been really dominant in that event, the rest of the world is now starting to catch us up, Canada especially, so I'm really keen for us to keep improving, keep going faster and keep breaking the world record, which we currently hold.
The other thing in my sights is the individual pursuit national record, which I missed by 1.3 seconds in Glasgow, which is regarded as a slow track, so there is room for improvement there.
That, in turn, leads to thinking about breaking the world record. The current record was set at altitude, which can be up to five seconds quicker than a sea-level track. If you take five seconds off my time in Glasgow, I'm only 1.8 seconds off the pace, so I would quite like to try the pursuit at altitude and see how close I could get.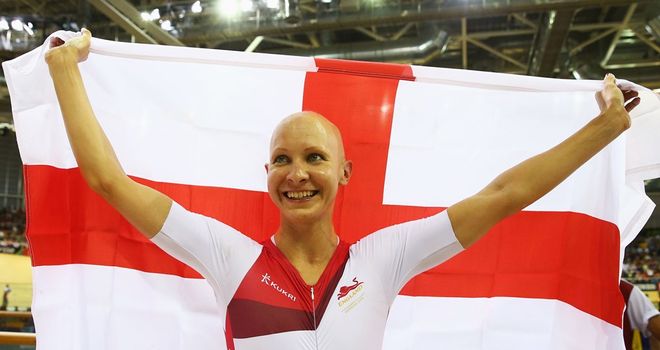 The final target is to win the national road time trial again next year. I won it in 2013 but could only finish sixth this year, so I'm keen to get that British jersey back.
In the more immediate future, the next big events I'm building towards are the British National Track Championships in Manchester at the end of September, and then the European Track Championships in Guadeloupe in October.
The Euros are the first event for the Olympic qualification period, so they are effectively the first step on the road to Rio as far as qualifying points are concerned.
And yes, you read that right: they are taking place in Guadeloupe, which is in the Caribbean and is obviously a bizarre place to hold the Euros. We actually race quite a lot in that part of the world – last year's world championships were in Colombia and we had two World Cups in Mexico - so we are used to travelling all that way. Plus, I like a bit of winter sun, so heading to the Caribbean in October is fine by me.
And I'm really pleased to say there is something else outside of cycling to prepare for: my wedding! I was on holiday in Venice after the Commonwealth Games and my boyfriend, Dan, proposed to me.
It was totally unexpected but a really nice surprise and I can't stop telling everyone about it. I'm looking forward to the wedding planning. Cycling has now got some serious competition for my attention!
Follow Joanna on Twitter: @JoannaRowsell