Just six months on from the London 2012 Games, the world's leading track cyclists have gathered in Minsk for the first step on the road to Rio.
The 2013 UCI Track Cycling World Championships will be fought out over five days of what promises to be compelling racing in the Belarusian capital.
Medals are not the only thing on the participating nations' minds, though, with many countries having named youthful squads as they look to blood their next generation of stars.
Great Britain are no different to that trend, with six debutantes selected in what Sir Dave Brailsford has hailed as a "changing of the guard".
Here is a day-by-day guide to the championships and where Britain's medals may come from.
All times GMT
Bold denotes medal races
Wednesday, February 20 - report
British medal chances: men's team pursuit, 1km time trial (Kian Emadi), women's team sprint (Becky James and Vicky Williamson)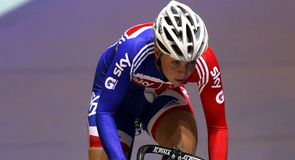 10am - 1.25pm
Men's team pursuit - qualifying
Women's individual pursuit - qualifying
4pm - 7.05pm
Women's team sprint - qualifying
Мen's 1km time trial - final
Women's individual pursuit - bronze and gold finals
Women's team sprint - bronze and gold finals
Men's team pursuit - bronze and gold finals
Thursday, February 21 - report
British medal chances: men's team sprint (Jason Kenny, Philip Hindes, Kian Emadi), women's team pursuit (Laura Trott, Dani King, Elinor Barker)
10am - 1.50pm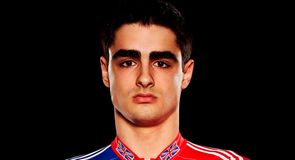 Men's individual pursuit - qualifying
Women's team pursuit - qualifying
Men's team sprint - qualifying
4pm - 6.55pm
Women's 500m time trial - final
Men's individual pursuit - bronze and gold finals
Women's team pursuit - bronze and gold finals
Men's scratch race - final
Men's team sprint - bronze and gold finals
Friday, February 22 - report
British medal chances: Young British riders will get the chance to prove their pedigree on the middle day of the championships, but medals could prove too big an ask
10am - 1.50pm
Women's sprint - qualifying
Men's keirin - 1st round
Women's sprint - last 16
Men's omnium - race one - flying lap
Men's Keirin - repechages
Women's sprint - quarter-finals
Men's omnium - race two - points race
Women's sprint - repechages
4pm - 7pm
Women's sprint - quarter-finals - race one
Women's scratch race - final
Women's sprint -quarter-finals - race two
Men's keirin - 2nd round
Men's points race - final
Women's sprint - quarter-finals - race three
Men's keirin - places 7-12 final
Men's keirin - places 1-6 final
Women's sprint - places 5-8 final
Men's omnium - race three - elimination
Saturday, February 23 - report
British medal chances: Another day where British podiums will be hard to come by, but Becky James and Vicky Williamson will look to impress in the women's individual sprint, while 19-year-old Jon Dibben will get the chance to stretch his legs in the men's omnium
10am - 1.50pm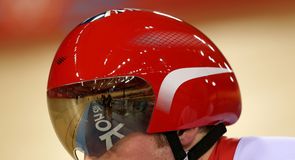 Мen's sprint - qualifying
Men's omnium - race four - individual pursuit
Men's sprint - first round
Women's sprint - semi-finals - race one
Women's omnium - race one - flying lap
Men's sprint - quarter-finals
Women's sprint - semi-finals - race two
Men's omnium - race five - scratch race
Men's sprint - repechages
Women's sprint - semi-finals - race three
Women's omnium - race two - points race
4pm - 7pm
Мen's sprint - quarter-finals - race one
Women's sprint - bronze and gold finals - race one
Women's points race - final
Мen's sprint - quarter-finals - race two
Women's sprint - bronze and gold finals - race two
Men's omnium - final race - 1km time trial
Мen's sprint - quarter-finals - race three
Women's sprint - bronze and gold finals - race three
Мen's sprint - places 5-8 finals
Women's omnium - race three - elimination
Sunday, February 24 - report
British medal chances: men's individual sprint (Jason Kenny), women's omnium (Laura Trott)
7am - 9.45am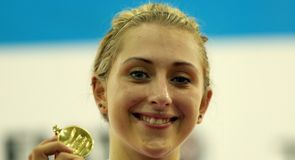 Women's omnium - race four - individual pursuit
Men's sprint - semi-finals - race one
Women's keirin - 1st round
Men's sprint - semi-finals - race two
Women's omnium - race five - scratch race
Men's sprint - semi-finals - race three
Women's keirin - repechages
11am - 2.10pm
Men's sprint - bronze and gold finals - race one
Women's omnium - final race - 500m time trial
Men's sprint - bronze and gold finals - race two
Мen's sprint - bronze and gold finals - race three
Women's keirin - 2nd round
Men's madison - final
Women's keirin - places 7-12 final
Women's keirin - places 1-6 final