Sir Dave Brailsford has no plans to leave cycling despite interest from the FA
Last Updated: 30/10/13 5:58pm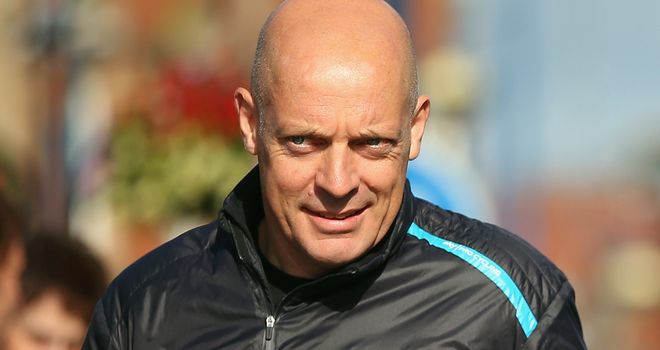 Sir Dave Brailsford has masterminded a surge in success for British cycling
Sir Dave Brailsford has insisted he has no plans to lend his expertise to other sports, despite being recently linked to a role with the Football Association.
Brailsford has built a reputation as one of sport's leading coaches, having overseen the startling rise to prominence of the Great Britain's cyclists.
It is understood the 49-year-old was approached to join the FA's panel, which has been set up to improve the national team, but the Team Sky and British Cycling chief has made clear that he has no plans to dip his toe into the world of football.
"My key role is to focus on Team Sky and the British Cycling team and that is what I will continue to do for the time being," he said.
One of Brailsford's main focuses for the coming year will be masterminding Team Sky's bid for a third consecutive Tour de France victory next summer.
Tour de France team
Central to that task will be building a team that could include reigning champion Chris Froome and 2012 winner Sir Bradley Wiggins, whose rivalry has been less than friendly over the past 18 months.
Asked whether the pair could line up in the same team in 2014, Brailsford said: "Well, you will see the best team. We will select the best team, that is for sure.
"And, all things being equal, they are two of the best riders we have got, so I certainly wouldn't rule it out.
"It is a nice problem to have. You want guys who are competitive and want to win and the challenge is to blend all of that together and go after a single goal in a united and aligned fashion, and that is what we are trying to do."