Greg LeMond says Lance Armstrong should be jailed for lying about doping
Last Updated: 22/10/13 2:20pm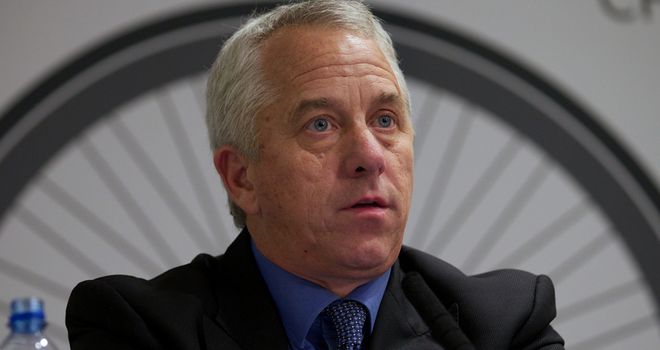 Greg LeMond has been embroiled in a long-running feud with Lance Armstrong
Greg LeMond believes Lance Armstrong should be sent to jail for lying about doping and has claimed the disgraced former cyclist was capable of no more than a top-30 finish at the Tour de France without drugs.
LeMond, who won the Tour in 1986, 1989 and 1990, has been embroiled in a long-running feud with his fellow American dating back to 2001, when he questioned Armstrong's relationship with the notorious doping doctor Michele Ferrari.
The 52-year-old has previously stated he has no vendetta against Armstrong, but he launched a scathing attack during an interview with CNN's Anderson Cooper screened on Monday night.
Asked if Armstrong should be imprisoned for his deceit and attempts to cover it up, LeMond said: "I do, yes. This is not a sporting infraction. This is criminal. This was an organised mafia and he literally tried to destroy people.
"There are people who are criminals who just shouldn't be able to participate again in anything."
Armstrong won the Tour seven years in succession from 1999 to 2005, but was stripped of his titles in January this year after admitting to doping.
LeMond described Armstrong's illegally gained victories as the biggest fraud in sporting history.
He added: "I know his physical capabilities. He is a top 30 at best. I mean, at best. No matter what. If he was clean and everybody else was clean, he is a top 30 at best. He is not capable of winning the Tour. He is not capable of the top five."