Michele Acquarone denies involvement in £11m going missing from RCS Sport accounts
Last Updated: 11/10/13 8:33pm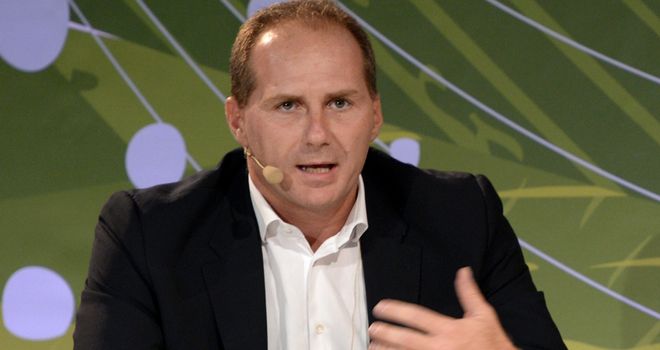 Michele Acquarone was suspended from his role as Giro d'Italia race director last week
Giro d'Italia director Michele Acquarone has denied any involvement in £11m going missing from the finances of race organiser RCS Sport.
Acquarone was suspended from his role on a precautionary basis after the deficit was detected last week and was subsequently absent from the presentation of the 2014 Giro route in Milan on Monday.
An audit of RCS Sport's accounts and an internal investigation have been launched as the company attempts to ascertain where the money has gone and who is responsible.
Acquarone released a statement on Friday defending his practises and reiterating his devotion to the Giro.
It read: "I want to strongly reassure everyone of my non-involvement in the matters that have been reported in the mass media over the last few days. I am certain that all the facts will soon be completely clarified.
'Transparency'
"Those who know me also know that I hold the trust of fans and of people involved in the industry. I have always worked with greatest transparency and honesty, as well as with total dedication and loyalty to the RCS Group."
Acquarone joined RCS Sport five years ago and has been race director of the Giro since 2011.
He is now hoping his name will be cleared and that he can return to his role as soon as possible.
His statement added: "I only dream about the day I can return to my team, and get back to working towards the 2014 Giro d'Italia, with even greater enthusiasm than that which has driven me over these years."
RCS Sport is part of the RCS MediaGroup and organises other sporting events such as the Milan City Marathon.
Its chief executive officer, Giacomo Catano, was also suspended in the wake of the revelations, while chairman Flavio Biondi tendered his resignation.