Brian Cookson and Pat McQuaid await UCI presidential vote outcome
Last Updated: 27/09/13 1:31pm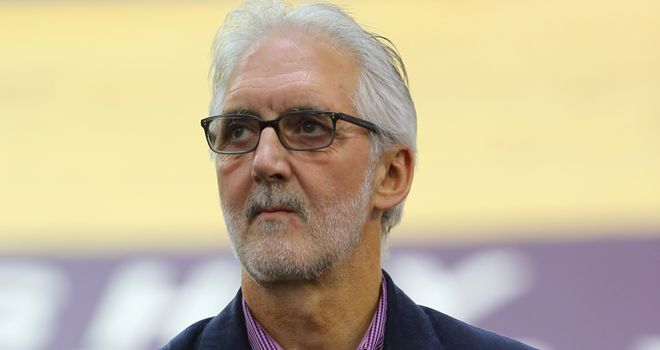 Brian Cookson: Bidding for the UCI presidency
Briton Brian Cookson will learn on Friday whether he has won the bitterly-disputed race to be president of the International Cycling Union (UCI).
Cookson, the head of British Cycling, is standing against incumbent Pat McQuaid of Ireland, with 42 delegates set to vote in Florence.
The campaign has been an acrimonious one, with both camps accusing the other of dirty tricks.
Cookson is confident of winning all 14 European votes and also has support from the Americas and Australia, while McQuaid, who failed to secure nominations from either Ireland, the country of his birth, or Switzerland, where he now lives, is relying on Asia (nine votes) and Africa (seven votes).
McQuaid, hoping to win a third term, admits it could be close.
"I would still be confident that I will be re-elected," he said. "I think it could be a close-run thing, but I would be confident I would win out in the end.
"The support I'm getting is from the five continents, because I've worked to globalise the sport since I became president, I've got relationships around the five continents."
McQuaid defiant
McQuaid insists he has tackled the issue of doping, and taken the sport across the world during his eight years so far in office.
But his detractors point to a fall-out with the World Anti-Doping Agency over the UCI's handling of the Lance Armstrong scandal.
Cookson insists cycling now has a chance to choose a different path.
He said: "There is a massive appetite for change, there is no doubt about that. I think [McQuaid staying in power] would be fairly disastrous because the disputes and schisms in the sport would continue to grow.
"My style is not about confrontation. My style is about consensus-building, partnership-building and involving all of the stakeholders in a way that is appropriate and assertive and strong, not confrontational, aggressive and argumentative and that I think has been part of the root of the problem frankly."