Brian Cookson confident of victory in UCI president elections
Last Updated: September 18, 2013 7:59am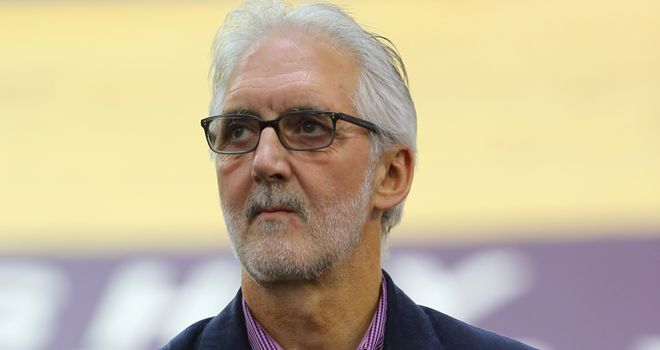 Brian Cookson: Confident of victory
British candidate Brian Cookson is confident of a comprehensive victory in the election to be next president of the international cycling union (UCI).
Cookson is running against current president Pat McQuaid of Ireland in what has been a bitter campaign.
The British Cycling chief needs 22 of the 42 votes to depose McQuaid and Cookson believes he can count on winning "in the high 20s."
Cookson said: "I'm confident that I will get a vote that is at least in the high 20s. It's confident but it's not guaranteed. And what we've still got to do is keep the pressure on.
"Elections can be won and lost in the last few days and it's very important that we don't take any of that for granted.
"I am sure there is a massive appetite for change, there is no doubt about that."
Cookson has attacked McQuaid for not doing enough about doping in his time as president, and for failing to declare his income.
Cookson, head of British Cycling since 1996, claims the UCI has failed to deal with the damage it has suffered from successive doping controversies, not least Lance Armstrong's.
He described it as "absolutely appalling" that he was refused details of McQuaid's salary - he has heard figures of between 160,000 and 500,000 euros a year and has promised to publish his salary if he is elected.
McQuaid meanwhile says Cookson intends to run the UCI "while keeping his feet up in Lancashire" rather than move to its HQ in Switzerland.
Cookson insisted however: "I will be moving to Switzerland and will be giving 100 per cent to this role.
"I am not going to respond in kind to the silly smears and slurs that have been thrown around in this election.
"I haven't engaged in any mud-slinging, but when somebody starts chucking mud at you, then you have to respond, not in kind, but you have to at least give a fair account of yourself.
"But to have read some of the bizarre allegations coming up. This thing about me running the UCI from a retirement home in Lancashire, watching 'Cash in the Attic' or something, it is just bonkers."