Blanco suspend Luis Leon Sanchez after doping allegations
Last Updated: 02/02/13 6:16pm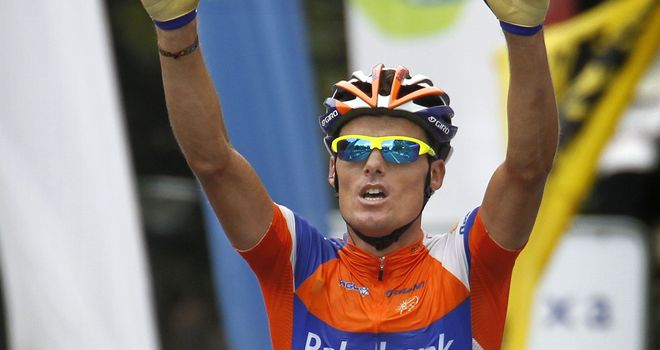 Luis Leon Sanchez: Suspended by Blanco
Top Spanish cyclist Luis Leon Sanchez has been suspended by his team following allegations that he is linked with doping doctor Eufemiano Fuentes.
Sanchez's team Blanco - formerly Rabobank - confirmed he will not ride until they have either confirmed or disproved the allegations made in the Dutch media.
Spanish police believe Sanchez was a client of the doctor in 2006 while riding for the Liberty Seguros team - something the 29-year-old denies.
Fuentes' activities were exposed in the Operation Puerto investigation.
The Canary Islands doctor, 57, was detained when police seized 200 bags of blood and plasma, and other evidence of performance-enhancing transfusions, revealing a huge doping network after a months-long investigation dubbed "Operation Puerto".
Earlier this week Fuentes admitted his activities had stretched beyond cycling, which is still reeling from the aftermath of revelations that Lance Armstrong cheated his way to a record seven Tour de France wins.
Blanco said: "The object of this investigation is to verify or refute revelations which appeared in the Dutch press on the subject of the role of our rider in the Fuentes affair.
Sanchez has won several major titles, including the San Sebastian Classic in 2010 and 2012, the 2009 Paris-Nice, the Tour Down Under in 2005 and four stages of the Tour de France.