Lance Armstrong says 'the mission goes on' for his cancer charity
Last Updated: 20/10/12 11:11am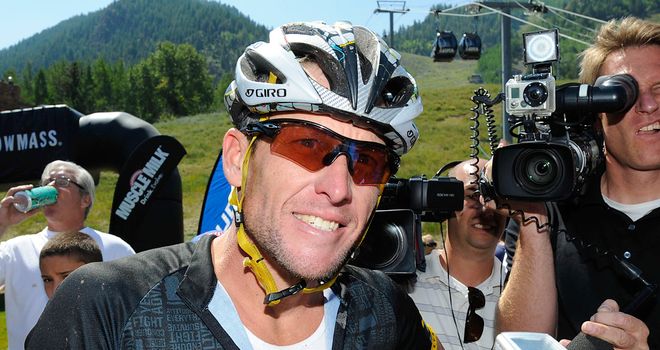 Lance Armstrong: The work goes on for his cancer charity
Lance Armstrong has made his first public appearance since a US Anti-Doping Agency report branded him the key figure in a large-scale doping scandal in cycling.
The American is a cancer survivor and a spoke at a gala fundraiser for Livestrong, the cancer charity which he founded 15 years ago.
Armstrong is determined that the charity will continue its hugely valuable work, despite the doping allegations.
On Monday, the International Cycling Union will announce its response to the USADA report and whether it supports their demand for Armstrong to be banned for life and stripped of his seven Tour de France titles.
And Armstrong has stepped down as chairman of Livestrong in an attempt to keep the charity out of the furore engulfing him.
Addressing 1,500 supporters on Friday, Armstrong said: "It's been a difficult couple of weeks for me and my family, my friends and this foundation.
"We will not be deterred, we will move forward. The mission absolutely must go on and I just have one last request. Let's have a helluva good time tonight."
Sean Penn was among the Hollywood stars to attend the fundraiser and said: "Lance has developed an organization that has become an inspiration to me and to others - and I think it will remain."
Asked if Armstrong was still an inspiration personally, Penn added: "I think anyone who looks at this with a clear eye will see it as hypocritical to think otherwise."