UCI still waiting on Armstrong evidence
McQuaid yet to see USADA files
Last Updated: 22/09/12 2:25pm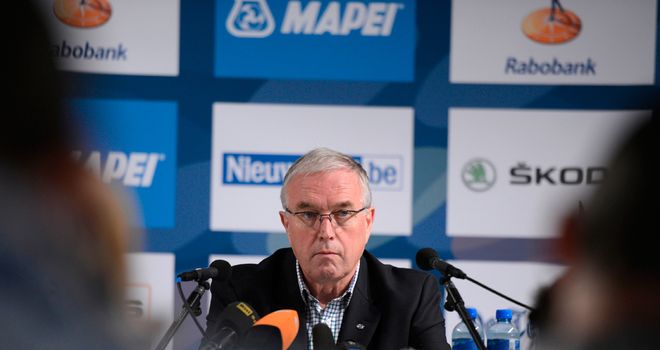 McQuaid: Growing increasingly impatient regarding Lance case
International Cycling Union President Pat McQuaid has revealed the US Anti-Doping Authority is still to provide him with their file of evidence against Lance Armstrong.
The American was stripped of his seven Tour de France titles by the USADA last month and McQuaid is getting increasingly impatient at their apparent reticence to hand over their case.
Armstrong has long denied doping but chose last month not to fight drug charges by USADA, which wiped out 14 years of his results as they believe the Texan had used banned substances as long ago as 1996.
"UCI assumes that USADA have the file, the full file, as they've already made a decision based on it and therefore it's difficult to understand why it hasn't arrived yet," McQuaid said.
He also admitted that the Armstrong case had done nothing for the image of the sport but defended his organisation over their record for dealing with doping cases and stated there would be no 'amnesty' for anyone admitting prevous indiscretions.
"It's obvious any anti-doping case, whether it's a big case or a small case, is not good for cycling," he added.
"The UCI has nothing to be apologetic about. UCI has always been the international federation that does the most in the fight against doping."