Wiggins an inspiration - Hoy
Olympic champion heaps praise on yellow jersey rider
Last Updated: 19/07/12 11:13pm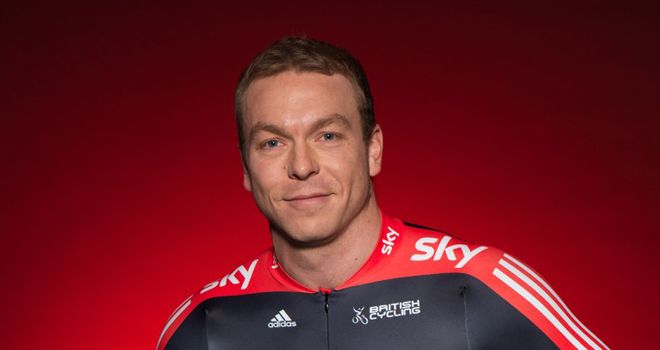 Sir Chris Hoy: Rooting for Wiggins
Sir Chris Hoy believes if Bradley Wiggins goes on to win the Tour de France it will rank as one of the greatest ever achievements by a British sportsman.
Wiggins holds a lead of two minutes and five seconds over Team Sky team-mate Chris Froome with just three stages of the race to go.
"If he gets to that finish line it will be as good as anything any British athlete has ever done."
Chris Hoy on Bradley Wiggins Quotes of the week
Should Wiggins triumph he will be the first Briton ever to win cycling's most famous race.
Track king Hoy, who won three gold medals at the Beijing Olympics and will defend his team sprint and keirin titles in London next month, is in no doubt about the scale of what he could be about to achieve.
He said: "I have to pinch myself when I switch on the TV and I see Bradley in the yellow jersey and going well on the moutain stages.
"When you were a kid and you switched it on it was (Greg) LeMond, (Miguel) Indurain and (Claudio) Chiapucci, and now no matter what happens Bradley has worn the yellow jersey, he has defended it and touch wood he will make it to the line.
"If he makes it to the finishing line in Paris it will be one of the greatest achievements by a British sportsman ever, it's phenomenal.
"When you break it down and look at what it takes to win the Tour; it's not just one day, it's not just having several purple patches.
Control
"It's about dealing with all these things to put yourself in a physical state to be able to win it, and then to deal with all the other things that are out of your control. Things like crashes, punctures, illness, injury, people conspiring against you.
"There are all these things that can happen to prevent you from winning the tour. It's not just a good day, or a couple of good days in a row - it's three weeks.
"I may be a bit biased because he is an old team-mate and he is a great guy and what he has done is amazing. But if he gets to that finish line it will be as good as anything any British athlete has ever done."
And Hoy believes the feats of the likes of Wiggins, who won two golds of his own in Beijing, Froome and Cavendish in France can act as a spur when the Olympic team begin their campaigns for gold on August 2.
He said: "It inspires me and it's an amazing story for the sport. You can see it's everywhere in the general media and it can only be good for the sport.
"Hopefully all the benefits of all the Olympic exposure for cycling and the Tour de France and what Mark Cavendish has done over the last few years, will encourage people to get out on their bikes."