Brailsford backs Wiggins' stance
Team Sky boss supports rider over drugs slur response
Last Updated: 09/07/12 12:02pm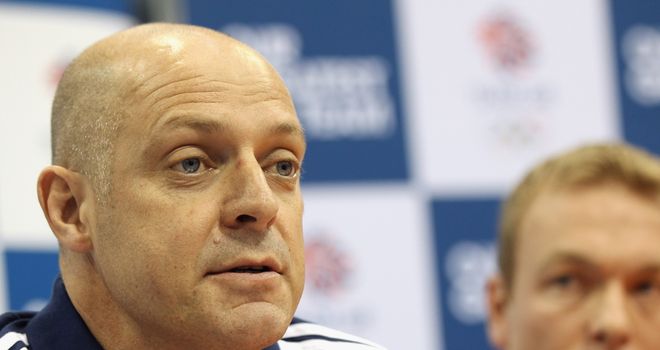 Brailsford: 'I totally agree with the sentiment and I like the passion'
Team Sky principal Dave Brailsford has backed Tour de France leader Bradley Wiggins' expletive-laden response to insinuations that the team's success is the result of doping.
Wiggins hit back at the team's anonymous critics in an interview on Sunday.
Brailsford could understand why the doping slurs angered Wiggins so much.
"The guy's just got off his bike after a very, very hard six-hour stage, he's stuffed, he comes in and then he gets asked if he's cheating,'' Brailsford said.
"I totally agree with the sentiment and I like the passion, I back him 100 per cent.
"There may be a few choice words language-wise that you could change but, apart from that, the sentiment was spot-on as far as I'm concerned and there is no issue whatsoever for me.
"When you see the deluge of Tweets and support that came in last night from the professional sporting community, it was quite amazing."