Bruyneel denies allegations
Former USPS team manger expects name to be cleared
Last Updated: 16/06/12 12:16pm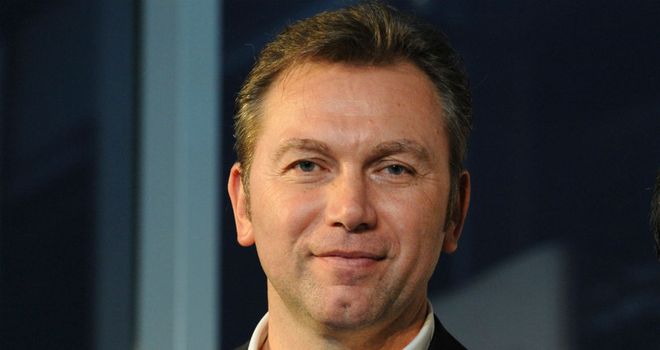 Johan Bruyneel: Has denied being part of alleged doping programme
Former US Postal Service team manager Johan Bruyneel has denied the accusations of doping brought against him by the US Anti-Doping Agency (USADA).
The current RadioShack-Nissan general manager was among five people, including seven time Tour de France winner Lance Armstrong, who were notified by USADA of doping allegations against them.
USADA have said that their allegations have been forwarded to the Anti-Doping Review Board, which will decide whether the case will proceed.
But Bruyneel, who was accused of helping organise the alleged doping programme, has firmly denied the claims.
"I have never participated in any doping activity and I am innocent of all charges. I am dismayed that once again doping allegations have been raised against me, this time by USADA," he said in a statement.
Accusers
"Following a Department of Justice Grand Jury investigation, no charges were filed against me.
"It cannot be right that I or anyone else can be pursued from court to court simply because our accusers do not like the decisions made along the way and so attempt to find a court which will get them the result they want."
He added: "I shall of course co-operate fully with the investigation, although I have no doubt the end result will be the same as all the other investigations over the years."
Meanwhile Armstrong has made a public appeal to USADA, requesting that they send him the relevant information he needs to respond to the allegations.
He posted on Twitter: "Dear @usantidoping - we have now sent you THREE letters requesting all the relevant info in order for me to respond to your "review board".
"Until now there has been no response, not even an acknowledgement of receipt. The knife cuts both ways - it's time to play by the rules."