Contador looks set for Tour
Delay means three-time champion can race in Blue Riband event
Last Updated: 31/05/11 6:09pm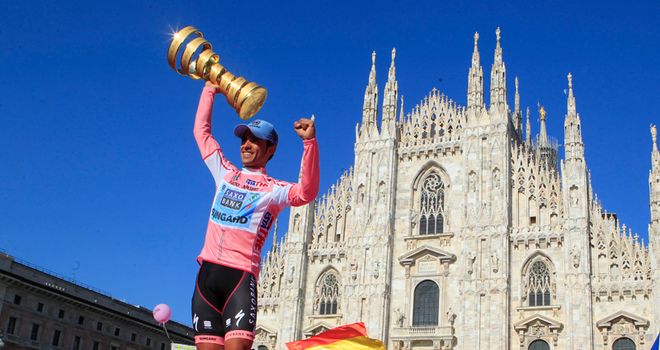 Alberto Contador: A Spanish tribunal accepted his explanation
Spain's Alberto Contador can defend his Tour de France title in July after the Court of Arbitration for Sport confirmed his doping case will be heard after the race.
The 28-year-old three-time Tour champion is waiting to learn whether CAS will overturn a Spanish cycling federation decision to clear him of any wrongdoing following a positive test for clenbuterol at the 2010 Tour.
The International Cycling Union and World Anti-Doping Agency are challenging the Spanish cycling federation's decision.
A Spanish tribunal accepted Contador's explanation that he consumed the drug in contaminated beef.
The hearing was postponed last week and will now be heard from August 1-3. This year's Tour finishes on July 24.
Last week Contador claimed victory in the Giro D'Italia - cycling's second most prestigious event behind Le Tour.