Lizzie Armitstead extends contract with Boels-Dolmans until end of 2016 season
Last Updated: 10/04/14 11:40am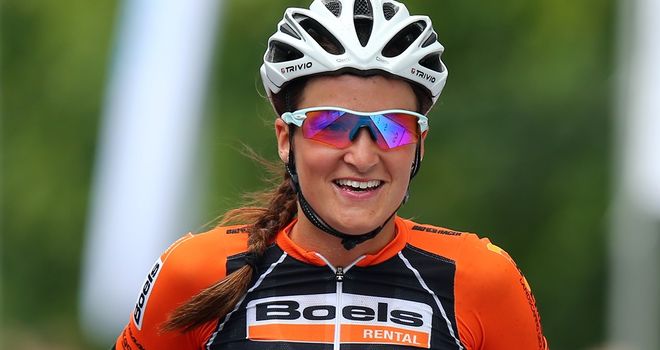 Lizzie Armitstead will stay with Boels-Dolmans until 2016
Lizzie Armitstead has extended her contract with Dutch team Boels-Dolmans until the end of 2016.
The 25-year-old Briton has enjoyed an outstanding 2014 season so far, finishing on the podium in all of her last five one-day races and winning two of them.
She has regularly benefited from the support of team-mates such as Ellen van Dijk, the world time trial champion, and has previously spoken of the positive atmosphere within the squad.
Armitstead, who joined the team in 2013, said: "I am very happy that I am going to stay with this team until 2016. I would like to continue working with these ambitious people. I think that, as a team, we have the potential to become the best in the world and I would like to contribute to that.
"I feel right at home with the Boels-Dolmans team and I know that this is the best place for me in the next years, both during races and in other respects."
Armitstead is next in action this Sunday at the Tour of Flanders in Belgium.