Can Wiggins win it?
Ed Chamberlin explains why Bradley Wiggins may never have a better chance to win the Tour de France.
Last Updated: 18/06/13 11:35am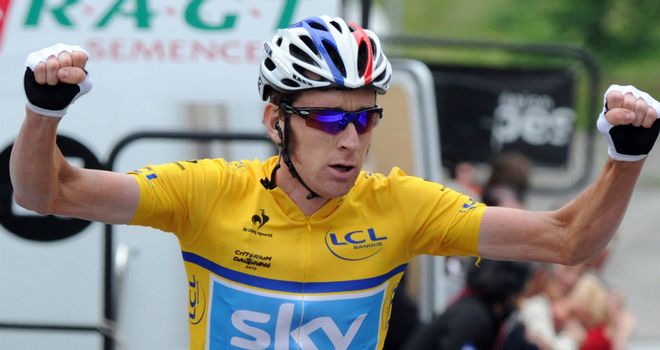 We had a couple of nice winners last week to follow on from our touch on Mario Mandzukic at Euro 2012.
Gatewood was an impressive winner at Royal Ascot but we rode our luck to collect on a 0-0 scoreline between England and Italy at 6/1. The game was much more open than I was expecting and Italy had chance after chance to go through inside 90 minutes.
The gulf in class between the two sides was worrying from an England perspective and I fear we are miles away from being able to compete with the best sides at these competitions.
However, you could not fault England's commitment and desire. I said after I played in the England golf day at The Grove that there was a great spirit and unity within the squad and that certainly showed on the pitch.
I'm sure my Monday Night Football co-presenter played a big role in creating that 'togetherness'.
2012 Tour de France
Bradley Wiggins' price to win the race has collapsed of late and he is now Sky Bet's 6/5 favourite, having been a 25/1 chance after the race last year.
He will never get a better chance to win the Tour de France, which starts in Liege on Saturday. The world's two best riders - Alberto Contador and Andy Schleck - are both missing, other top riders are targeting the Olympics and this year's route looks tailor-made for the Brit.
I wrote Wiggins off a few years ago, saying he didn't climb well enough to win a Tour. That has all changed now with his new training regime in Tenerife and the current 'cleaner' era in world cycling.
Gone are the days when riders, fuelled by EPO and steroids, used to blow the field apart in the Alps and Pyrenees. Nowadays the climbs are a war of attrition and the steady climbers like Wiggins and Cadel Evans are able to hang in there at the slower pace.
If you study the timings from mountain stages these days, they are unrecognisable and significantly slower than in cycling's 'dark days' in the 1980s, 90s and early 2000s. Last year Evans was able to make time in the time trials and just stick like glue to Andy Schleck in the mountains.
This year that will be even more pronounced as there is far more time-trialling for the riders - over 100kms. It therefore looks like a showdown between Wiggins and Evans.
From the opposition you can put a line through any rider that featured in the Giro d'Italia as that race was brutal. The surprise package could be Alejandro Valverde (40/1) who would be a major contender at his best but it's hard to know what shape he is in.
Defending champion Evans is going to be a really tough nut to crack and there is less to choose between them than the odds suggest. He was a fair way behind Wiggins in the Dauphine time-trial but he is only interested in the Tour de France and is sure to improve and peak during the next three weeks. He's a better climber than Wiggins and is an incredibly wily competitor. Evans is Sky Bet's second favourite at 2/1 and will be very hard to beat.
The key advantage Wiggins has is a vastly superior team. Team Sky (5/2 with Sky Bet to be the top team at the Tour) were awesome in the Dauphine and in Michael Rogers, Chris Froome and Richie Porte they have riders good enough to be leaders in other teams.
They will give Wiggins protection in the mountains when Evans is likely to be without any BMC teammates. They will need to protect him in the first week too when there are bound to be a load of crashes again.
Let's hope there's no repeat of last year's misfortune and broken collar bone for Wiggins. If he can get through the first week unscathed, he will have an outstanding chance of winning the Tour.
My best bet for the race is Rein Taaramae to win be the best young rider (white jersey) at 3/1 with Sky Bet.
Taaramae is a supremely talented young rider whose career so far has been beset by illness and injury. We know he can climb as he's won on the Colombier and won a Grand Tour stage in the Vuelta but there are two more important factors that make him a great bet. ]
First, this guy can time-trial with the best. He won his national championship for a third time last week which I hope proves he's over the glandular fever and fractured elbow that ruined his early part of the season.
Second, and unlike many of his rivals in this category, Taaramae is the team leader at Cofidis and the whole team will be pulling for him to win the white jersey. That is going to be crucial.
Rein Taaramae finished 11th in the race last year and just missed out on the white jersey but with the greater emphasis on time-trialling I think he's a certainty for the top 10 this time and a great bet at 3/1 with Sky Bet to be the race's top young rider.