Settling in
In his first Ashes tour diary, Sky Sports reporter Joe Drabble gets acclimatised to life Down Under...
Last Updated: 20/11/13 9:35am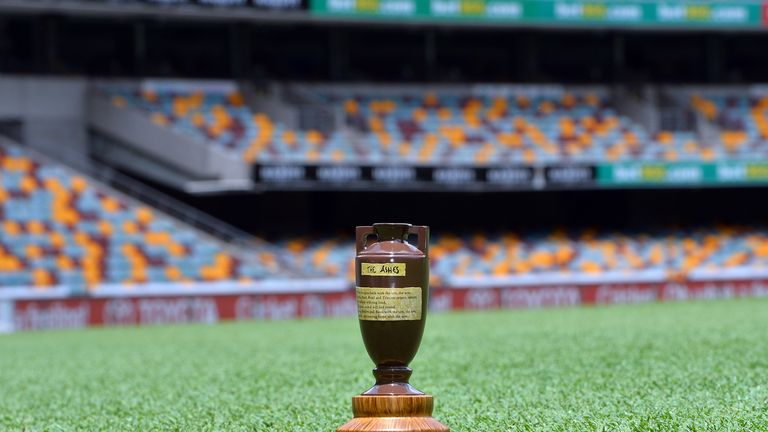 The worst thing about Australia is undoubtedly the journey but with that out of the way I can now really look forward to this 2013-14 Ashes adventure.
Michael Atherton was one of the first people I bumped into in the hotel reception upon arrival and as a man who has endured many sporting battles over the years, even he acknowledges that jet-lag is one of the toughest to overcome!
I was advised to delay going to sleep as long as possible on the opening day but the lure of the fresh linen bedsheets was too strong to resist and I was out for the count in a matter of minutes, awaking mid-afternoon. It will come as no surprise to you that I am now, at 3am, wide awake, writing this blog, and pondering a 10k run...
A walk into Brisbane followed late Tuesday afternoon and my weariness gradually made way for nostalgia as fond memories from my visit three years previous, when I followed the 2010-11 Ashes series.
It will be hard for this trip to hit the heights of the last with England so unexpectedly brilliant during their 3-1 win, however you sense that another special five-Test series between these two best of enemies beckons.
Everyone you speak to seems to have a different opinion on the series scoreline, while tensions still linger between players from the series just gone.
Marked man
Stuart Broad is a marked man, make no mistake about it. The Australian newspapers have been unrelenting on the England seamer since his famous 'edge, what edge?' incident in Nottingham and he received another shelling from the national tabloids on the eve of the first Test.
The Brisbane Courier Mail, labelled Broad 'Stuart Fraud', claiming he is nothing more than a 'hometown bully' who is ineffective away from English soil.
I seem to remember reading a similar article about James Anderson around this time three years ago...
As well as stormy words there have also been stormy skies in Queensland and the forecast is an unsettling one for cricket fans with rain expected to cause disruptions over the weekend. I have seen nothing but blue sky since my arrival and remain confident of a full five days should Australia indeed last that long!
I anxiously watched Matt Prior being put through his final fitness preparations at the Gabba on Wednesday and with no obvious signs of discomfort it looks like he will line up for England on Thursday morning.
That would just leave the third seamer spot up for grabs and after seeing Chris Tremlett mark out his run-up with great intent my hunch is that he will get the nod ahead of Steven Finn and Boyd Rankin.
The Sky Sports commentary team are all in fantastic spirits I'm pleased to report. Beefy's feet are fine after his Sri Lanka charity walk, Bumble's knee is on the mend and Nasser is taking all Brisbane-toss-2003 banter very well.
Nasser drove the team and myself back to the hotel from the ground after a commentary rehearsal today and was given only one piece of advice from Bumble at the back of the car... follow your nose!