Cricket Writers on TV
Paul and the gang assess the most mouth-watering of series
Last Updated: July 20, 2012 3:03pm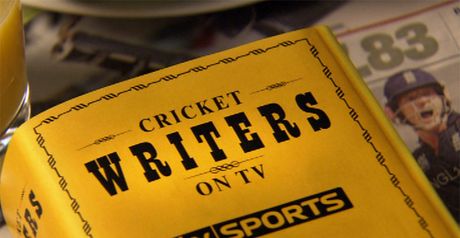 Cricket Writers on TV: 9am, Sun, Sky Sports 1 HD
Join Paul Allott at the breakfast table on Sunday morning for another 90 minutes of cricket debate.
Every week he's joined by three top sports writers to review the newspapers and discuss the key cricket issues.
This week's guests are Peter Hayter (Mail on Sunday), Derek Pringle (Daily Telegraph) and Neil Manthorp (broadcaster and journalist).
Stories set to come under their microscope include:
FIRST TEST - The gang will review the first three days of the first Test between England and South Africa and look forward to Sunday's play at The Oval.
KEVIN PIETERSEN - They'll take a look at the continuing controversy surrounding Kevin Pietersen's omission from England's ICC World Twenty20 squad.
RAVI BOPARA - The batsman is back in the England Test team, but after a first innings duck against South Africa, is this set to be his last chance?
T20 SQUAD - The panel will pick the bones out of England's provisional 30-man party, which features the likes of Steven Croft and Joe Root.
So warm up for a day of cricket with Cricket Writers on TV from 9am, Sunday, Sky Sports 1 HD.
If you ever miss an episode, make sure you download the podcast after the show.