Blazing the trail
Sarah Taylor blogs on rugby, tattoos and Incubus as her England team-mates join her in New Zealand.
Last Updated: 08/02/12 12:58pm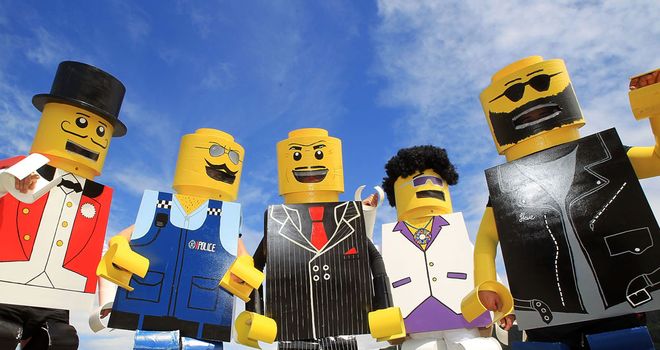 I've spent the last two and half months in Wellington, New Zealand enjoying everything it has to offer; brilliantly, yet oddly dressed people, a beautiful Test venue to train at and of course the rugby sevens.
I stayed in an apartment in the centre of town, right next door to Cuba Street, and for those who don't know, this is one of the most alternative streets you will find in Wellington. I absolutely loved it and attended my favourite cafe most mornings to get my daily dose of free Wi-Fi.
This was my second year playing for the Wellington Blaze and although we didn't do as well as last year, finishing third in both the t20 and 50 over competitions, some great cricket was played with a really good bunch of girls.
Enthusiastic
I was pretty happy with my season personally, scoring 306 runs in nine t20's and 164 runs in four 50-over games.
Unfortunately the weather played a big part toward the end of the season and with a couple games rained off, it meant we couldn't make the finals. We were lucky enough to train at The Basin once a week, it's a stunning place with a lot of history and I enjoyed every minute of being there.
Since the season finished I had a fair bit of time on my hands but the majority was taken up by coaching some youngsters in the Wellington setup. It was great to work with such enthusiastic young players alongside keeping myself in good shape for the upcoming series.
Excited
Aside from cricket I managed to attend an Incubus concert. I'll be honest, I had only heard one of their songs before but now I can't get enough of them; maybe I'll try and introduce their music on this tour. Another new experience for me out here was getting a tattoo. I was told that New Zealand produce some of the best so I ended up getting my first, but just a small, discreet one.
A massive event in Wellington is the Rugby Sevens and with the streets closed and the costumes out in force (the best being the Lego men and the three-man couch!) it makes for a fantastic weekend in which I highly recommend going to.
I've been looking forward to the team getting out here for a few weeks now as I haven't seen the girls for what seems like ages.
They finally arrived yesterday and it's brilliant to see them again and be back in and around the squad. Understandably, due to the long journey, the pranks between the team haven't started just yet but I'm sure it won't be long before someone makes the first move.
We have our first training session tomorrow and I know the girls are as excited as I am for this tour to get started.