Mission complete!
Danni Wyatt reflects on England's unbeaten tour of South Africa ahead of a winter in Melbourne.
Last Updated: 02/11/11 10:04am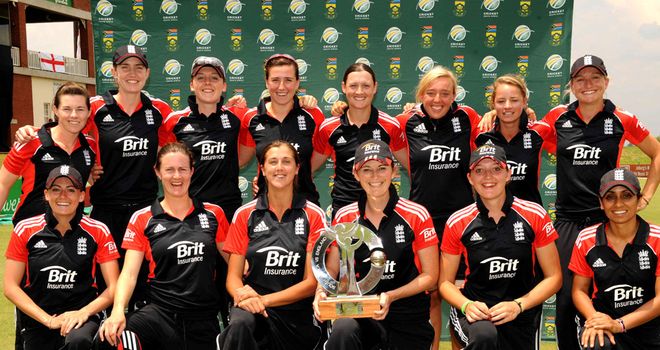 What a great tour it has been!
It's our final day in Potchefstroom and I'm sitting by the pool reflecting on our successes over the last two weeks. We've played some really good cricket and achieved our goal of winning every game we played out here.
Whilst I was disappointed not to play in the Twenty20s it was good to be in and around the squad. I know I need to keep working hard; it's tough as there is lots of competition for places in the squad at the moment which is great for women's cricket, but I really want to get in the squad that goes to New Zealand in February.
The girls performed really well in the three Twenty20s. It was a shame the second game was abandoned but there was no way on earth we could have gone back on after the biggest storm I have ever seem broke as we had just gone out to bat.
I really thought someone was going to get struck by lightning; it was crazy! Needless to say Jenny Gunn was not happy, she hates lightning.
It rained all afternoon and all night and we were amazed that we were told the match the next morning would start on time, so all credit to the ground staff at Senwes Park.
The Australian men's team arrived towards the end of our T20 series as they are playing South Africa A on the same ground when we have left. It was great to watch some of them in the nets and see how they prepare for their games.
After the last match of the series we all sat by the pool and listened to Heather Knight read out the list of funny things people had said or done throughout the tour; fortunately everyone was included, it wasn't just me!
Overall it's been a really successful tour for us and great to be part of. I'm looking forward to continuing to work on my game over the winter as I head off to Melbourne in a few weeks where I will be playing for Victoria and Box Hill.
It will be great experience and great to avoid the cold English winter.