Wise to franchise?
Bumble blogs on the Windies' one-day woes and his vision of an English t20 franchise system.
Last Updated: 21/06/12 5:42pm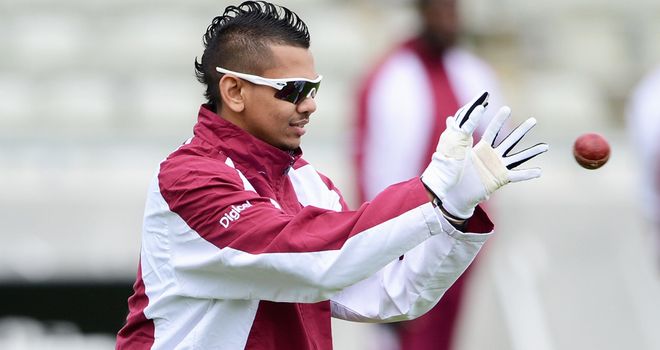 I'll start this week's blog by saying how sad I was to hear the tragic news about Tom Maynard.
It was an enormous shock to the cricketing world and there has been tremendous sadness among everybody involved in the sport.
I cannot contemplate how the family must feel and my thoughts go out to them. It's absolutely devastating news.
The news obviously cast a shadow over the one-day series, which has been dominated by England. The West Indies should be a lot better than what they've shown.
The bowling seems to be letting them down. They brought in a mystery spinner - Sunil Narine - and the mystery seems to be that there is no mystery!
I've never seen him before, but he doesn't look accurate enough, there's little spin and crucially, all the England batsmen have picked him. The openers have scored hundreds in the first two matches and I don't think they've really been stretched.
England have played very well, but it's what I'd call organised cricket against a disappointing West Indies outfit. At least they've had a good run-out ahead of the visit of Australia.
They're resting three players - Stuart Broad, Tim Bresnan and Graeme Swann - for the final ODI and I think that's very sensible. The job's done, they're 2-0 up and if I was the boss I'd want to see what Stuart Meaker and Chris Woakes can do.
I don't understand it when people complain about "the person who's bought a ticket". If you go and watch a football match you watch whoever the manager has picked and it should be the same for cricket.
You go to see the team, not one individual player. Are people really turning up in their droves just to watch Tim Bresnan?
You can't win sometimes. If they didn't try out some youngsters then you'd have a lobby of people wanting to know why. These guys are very good up-and-coming young cricketers, in particular Meaker who can bowl 90mph.
Andy Flower wants a squad of players and this approach ensures that the ones in possession have to perform at their best - and by resting them he's making sure they're ready for Australia and South Africa.
Time for a franchise
Away from international cricket I have covered a few t20 matches this week and I've found them to be a bit low key.
Compared to the atmosphere and the quality of the IPL and the Big Bash, the English competition is definitely second fiddle.
We've talked about a franchise system in England for a long time and we need to find a window for a new competition and a way to attract the best players in the world including, of course, the England players.
I would like to see "Lancashire United" and "Leeds Rhinos", but I'm not talking about joining counties together. I know a lot of people are opposed to that.
I would want to create a blocked-off period when franchises would play t20 cricket. The counties would still be there and they would get some of the new money that would be brought in.
The franchises would be totally different from the counties and they would bid for players. The caveat would be, as in the IPL, that they'd have to have a certain number of English players - which would benefit the future of the sport in the country.
It would definitely bring in a lot of fresh money to the game, the counties would be on a better financial standing and the spectators would see the best players in the world.
I see it as a win-win. If only people were open to the idea.
Something fishy
It's been a demanding week for me with just under 1,000 miles clocked up on the speedometer.
I stayed with the Brigadier while I was working at Taunton and I went to visit Whimple Cricket Club. They've got an enormous ground these days and if they didn't put a boundary line in then you'd be able to run a seven!
I was hoping to try some Scrumpy while I was down there, but I didn't see any, so I was on the Otter ale instead. Very nice it was too.
I also attended the Fishing for Heroes event in the Meon Valley. The first part of the day was clay pigeon shooting and to be honest I couldn't see the point of that. I had a go and then very politely gave the gun back. It's not my bag at all.
Thankfully we went fishing in the afternoon and even though the fish were very wary by then, I caught one nice big one on the last cast.
Beefy and Athers were there as well, but I don't know how they got on. I also met Adam from Countryfile, who was a lovely fellow and was the business when it came to clay pigeon shooting!
He had all the gear too. I turned up in a t-shirt and a pair of jeans, but most of them had Hunter Wellingtons, tweeds, plus-fours, deerstalkers and all the rest of it - and I include Botham in that.
It was a damn good day though and we raised lots of money for Help for Heroes.