Making waves
Bumble reflects on England's win, the Masters, the start of the IPL and his birthday visit to the Lakes!
Last Updated: 10/04/12 4:05pm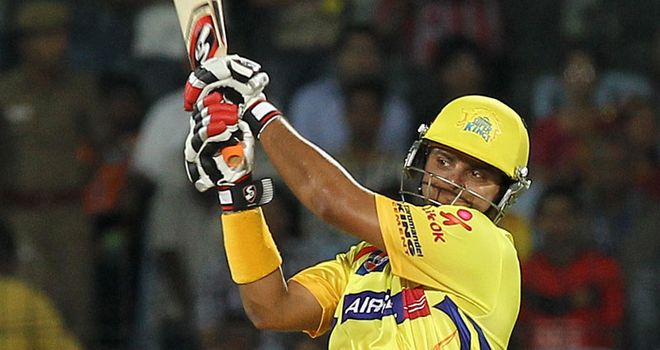 It's been quite a few days, what with England's win, the Masters and the start of the IPL - not to mention my belated 65th birthday celebrations in the Lake District!
We had three days away in the Lakes and went to a cracking place called Holbeck Ghyll; it were very posh but we rode the boats out and they let the dog stay too.
As everyone knows I'm passionate about my pubs and there are some cracking ones in the area. Needless to say I popped into a few and mentioned some on Twitter (@BumbleCricket), which prompted one bloke to come on and say he thinks I'm drinking too much!
Of course, that's not the case but if it ever was I know I'd be in good hands because my good mate and pal Irish Tony - who is a recovering alcoholic - is chief executive of Aftercare Sober Solutions.
He's quite a switched-on bloke and now he's got his own website ; Tony's been through the mill but is doing fine now and hasn't touched a drop for a long time, so good luck to him.
Clanger
On our travels 'Vipers' and I popped into Fitzwilliam Gallery in Hawkshead, a gorgeous place with some flipping expensive paintings!
Having done our present house up, we're in need of a few pictures. The ones I was looking at were mainly still life, which I quite like, and Lake District landscapes but they were a tad pricey so we're still thinking about it...
We came back through the Yorkshire Dales, calling in at Hawes because I've got to look after 'Vipers', being a Yorkshire lass. We stayed there to balance everything up, so she was happy for a while.
Hawes is a big biker place. Now I'm fascinated by bikes but most bikers these days seem of a certain age - namely of my vintage. "They're all almost as old as you," said Vipers, which put me in my place.
Of an evening I was able to watch the Masters and I really believed that Lee Westwood was going to do it.
People say he's not the greatest putter but he has just come third at Augusta so he must be doing something right! There's nothing I can tell him, anyway, that's for sure. If you think he's got problems, come and watch me!
The Masters is one of the best sporting occasions in the year, for me; everything about it is superb - the coverage, the course, the drama, the history...
This year we also had Vaughany dropping that clanger, saying Tiger had won three Masters, but I thought Tiger handled it brilliantly. "Four times, actually," he pointed out quickly. Brilliant!
I tweeted Vaughany and said 'Live TV is rock 'n roll - you make mistakes'; it happens. Fair play to Vaughany, who admitted he'd had a stinker!
My garden isn't quite looking like Augusta yet but I've been out in it this morning doing some more work. I've scarified and top-dressed the grass and it will get plenty more attention in the coming weeks... in fact, I've got to go back to the garden centre in a minute...
Magnificent
The cricket's been good recently - I thought England played with clear heads and a lot of fortitude.
They abided by the golden rule of Test cricket - get your runs in the first innings. The bowlers have been consistently brilliant all winter and I've no doubt that in the changing room there has been a bitter conflict between bowlers and batters along the line of 'we've done our job, is there any chance of you doing yours?'
This time the top three in the order set it up, as they should do, and four, five, six and seven, in this case, took the game away from Sri Lanka.
Pietersen was absolutely magnificent. He continues to polarise opinion but my view of him has never changed: this bloke is a fantastic player.
People probably get frustrated because they feel he doesn't do enough but he will average over 50 when he retires and I thought his 151 was first-class.
The switch-hit fiasco prompted some people to suggest that the rules need clarification but I'm quite comfortable with the laws as they stand. Let's be honest, the last people to understand the laws of the game are the players.
Once the bowler has planted his back foot in his delivery stride, the batsman can do what he wants; simple enough.
The switch-hit is a high-risk shot; it's not one that you see every over. There aren't many players who are going to play it because of the difficulty involved so I can't see it causing too many problems in the future.
On balance, I thought Pietersen probably got the rough end of things when he got that warning but who would be an umpire in that situation? You've really got to talk to the lads in a sympathetic way and say 'fellas, it's hard enough as it is, let's get on with it and play'. Let's be sensible about it.
World-class
Pietersen's now on IPL duty and I'm all for it if he can earn a bob or two.
After a great deal of thought (there are some great squads in this year's competition) I've adopted my IPL team and I've got some almighty stick for it on Twitter. Can't think why - I've only picked the Champions for the last two years, the Chennai Super Kings.
They lost the opening game but have pulled their finger out and I've got every faith in the 'Dhoni factor'.
I'm not too interested in how the 'retired' players get on, if you catch my drift; this competition shouldn't be place for older players to be put out to pasture.
I'm more interested in how the young, world-class Indian players get on - players like Raina and Kohli - because they are the next generation of Indian player.
These fellas seem well at home in the IPL but it can be a bit of a struggle for them at times in Test match cricket. I still think, though, that those two in particular will be world-class Test match players and I don't think playing in the IPL will hinder them.
It would be great to see some 'young generation' England players involved but they've got to be good enough.
I'm not sure that the 'auction people' see English players as an attractive proposition. You'd think from watching our domestic game that Jos Buttler, Jonny Bairstow and James Taylor would be a shoe-in but it depends how good our English game is.
Playing in front of fanatical crowds would certainly do them a world of good; being told that you are expected to perform for that number of people does a player untold good.
It's a totally different experience from playing in front of 3,000 at Leicester or Chelmsford, where you've got a great atmosphere but one that's different from a crowd of 70,000.
This is IPL so all the teething and administrative problems that the organisers have had in recent years should be behind them; they should have sorted all that out.
But we're looking at utopia here; it's never as simple as that...