The timeless texts
Bob Willis says it's doubtful whether Kevin Pietersen will play again for England after the text scandal.
Last Updated: 13/08/12 4:34pm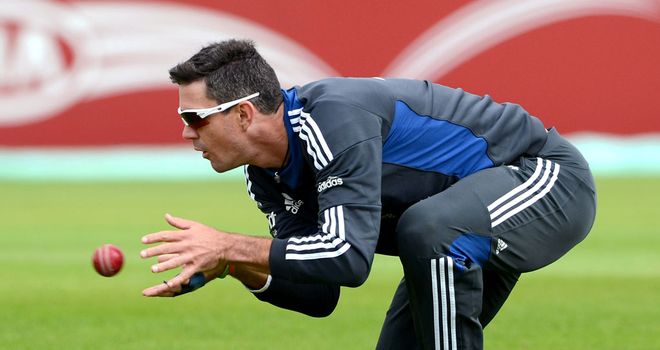 As a batsman Kevin Pietersen is a rare breed.
There are plenty of match-winning bowlers in world cricket, but very few players who can grab a Test by the scruff of its neck and impose their will with the bat.
As a consequence he will be dreadfully missed when England play South Africa in the final Test of the series at Lord's later this week. It's all very sad.
However, Pietersen's thoughts and actions in recent months - in particular the strange press conference he gave after the Headingley Test - have been bizarre to say the least. He's thrown a real spanner into the smooth running of this England cricket team.
While I didn't expect the selectors to drop him from the squad, now they have it is doubtful whether Pietersen will play again for England in any form of the game.
Pietersen's refusal to deny allegations that he sent text messages to South African players during the Headingley Test appears to be the straw that broke the ECB's back.
They've simply lost patience with him and until he changes his tune - or perhaps his advisors - the road back to redemption seems at best long. We've reached an impasse.
The England management seem unwilling to take Pietersen's insistence (in his unauthorised video on YouTube) that there is no problem between him and his team-mates at face value.
That level of distrust suggests it will be no easy task to patch things up with his team-mates - if at all. A large slice of humble pie wouldn't go amiss to start with. Pietersen has got to regain the respect of the management and the players in the dressing room.
Andy Flower and Andrew Strauss have done such a fine job for England since Strauss took over as captain from Pietersen, whose nose still seems out of joint from losing the captaincy following his rift with former coach Peter Moores.
The selectors will sit down after this Test match and decide whether to include Pietersen in the World Twenty20 squad.
But at the back of their collective minds will be this nagging doubt: what happens if they pick Pietersen for that tournament only to see him retire again and go off to play in the IPL after the series against India and New Zealand?
They'll need some assurances that is not going to happen.
Struggle
Pietersen's banishment presents Jonny Bairstow with another opportunity - but is he up to the job?
After watching him struggle to play the short delivery against the West Indies, I'm not full of confidence about his ability to fend of Dale Steyn, Morne Morkel, Jacques Kallis and Vernon Philander.
England's selectors have refused to budge from their policy of playing four bowlers and I think they will probably stick to that formula at Lord's, so I expect Bairstow to play.
If that's the case, then it's likely that Steven Finn would have to make room for Graeme Swann - but I don't know if they fancy Graham Onions over Tim Bresnan. Personally, I would think seriously about playing the Durham seamer ahead of Bresnan.
In the absence of a genuine all-rounder who can bat and bowl (rather than one who bats and keeps wicket) there is a strong argument to play the extra seamer and, on balance, it is probably worth taking the risk.
I can't see the groundsman, Mick Hunt, making the Lord's pitch too sporty; it is likely to be a pretty flat deck and by the time fourth and fifth days come around it will be getting flatter and flatter.
England have played better at Lord's in recent years but they are up against a world-class South African side and the Pietersen distraction has worked in the tourists' favour.
I'd be very, very pleasantly surprised if South Africa tripped up and lost at Lord's.