A forgotten formula
Bob Willis says the idea of introducing a franchise-based system in England is as far off as ever.
Last Updated: 13/06/12 5:53pm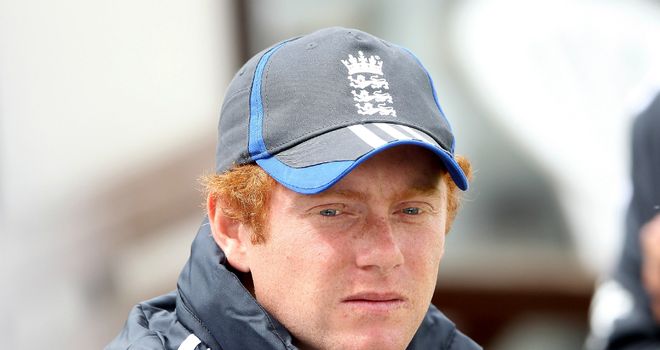 I've some sympathy with Muttiah Muralitharan's suggestion that a franchise format would work well in English Twenty20 cricket.
It's certainly not a new view - before the whole Allen Stanford fiasco in 2008 I came up with the idea of introducing a system that mirrored football's Premier League.
The concept was simple enough: create a structure that allowed football fans to support a cricket team of the same name in football's off-season.
But I wasn't the only one pushing the franchise formula by any means.
Back then Keith Bradshaw, the secretary of the MCC, and Surrey chairman David Stewart backed a city-based franchise format but ECB chairman Giles Clarke decided to go down the Stanford route instead.
The 18-county structure wasn't sacrosanct then and it isn't now, in my view, but it is in the eyes of the ECB and when push comes to shove that's all that really matters.
So while English cricket has missed the boat, and counties continue to rely heavily on Twenty20 revenue, the IPL has stolen a march and the cash.
Barricade
The powers that be still have some work to do when it comes to scheduling future seasons.
The Morgan Review has hit a barricade for now because most County chairmen prefer keeping 16 four-day games and squeezing enough limited overs cricket around those matches to keep everybody happy.
Unfortunately there just aren't enough days in the season to do that plan justice.
I've long been an advocate of having a Premier League of six teams for four-day cricket.
Each would play 10 four-day matches a year and you'd then have two regional divisions below that, with the top teams playing off for one promotion place a season so that you would get the best players playing for those best teams.
Personally, I think England made an error by picking Jonny Bairstow out of second division Championship cricket where the bowling is pretty poor, rather than go for a batsman from the first division where the bowling is a whole lot better.
The International programme needs looking at too.
If you include the T20 internationals there are 17 one-day internationals this summer and only six Test matches. I think that's well out of kilter but I would probably be in the minority.