The holiday's over
A hard two years starts here for England as they fly out to the United Arab Emirates, says Bob Willis.
Last Updated: 02/01/12 1:07pm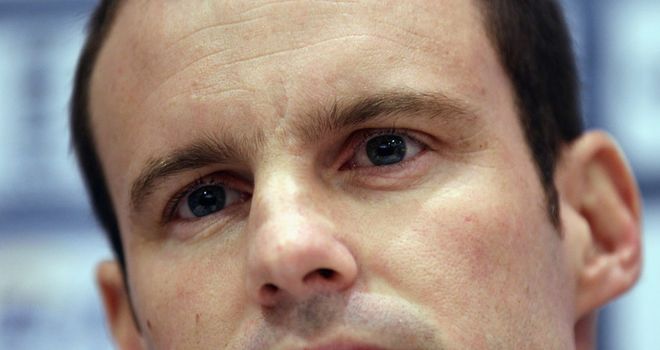 It's back to work for England and their in-tray already looks pretty full!
It's just as well their break from Test cricket has lasted rather longer than the Christmas holidays because the next two years will be fairly gruelling.
Skipper Andrew Strauss last crossed the rope in England colours on August 22 so he will be refreshed and ready for what could be a tricky three-Test series against Pakistan.
I'll be very surprised if England lose but Pakistan have played a lot of good cricket recently and will put up a good fight.
Misbah-ul-Haq has done an excellent job as captain and his side has played some decent cricket, firstly against Sri Lanka in the UAE, then in Bangladesh where they completed a clean sweep in all formats.
Options
Pakistan have greater variety in their attack than England (their squad includes left-armers Junaid Khan and Wahab Riaz, plus an array of spinners) and that greater range of options could be telling if the pitches in the UAE turn out to be as flat as I expect.
England's tried-and-tested four-man bowling attack has proved very, very potent in the last 18 months but the seamers will have to pitch the ball up to add to that success. It won't be a case of bouncers all the way, but a true test of seam and swing.
The vital ingredients in the series, though, are the spinners. The contest between Saeed Ajmal and Graeme Swann, the two senior off-spinners on show, is going to be critical.
By his standards Swann had a relatively quiet 2011 so England need him to return to the fore if they are to make in-roads into the Pakistan batting line-up.
Ajmal, meanwhile, has come on leaps and bounds (his Doosra is particularly effective) and he ended up as Pakistan's leading wicket-taker against Sri Lanka with 18 scalps from three Tests.
Thoughtful
England are never at their most comfortable against spin but they probably have the edge over Pakistan in the batting department.
They have got the luxury of two proper warm-up matches against opponents of varying quality before the first Test begins on January 17 and should hit the ground running.
Pakistan's batsmen are not quite as consistent but Misbah-ul-Haq has introduced a different, more thoughtful attitude to the team. Don't expect their big guns to play in one-day mode.
Younis Khan has returned to form and there is a certain solidity to the top three again with Mohammad Hafeez, Taufeeq Umar and Azhar Ali each averaging around 40 in Test cricket.
Competitive
Controversy is usually never far away when England and Pakistan play each other but I hope that this series - the first since the spot-fixing sentences were handed down - is all about the cricket.
Pakistan have overtaken Sri Lanka in the world rankings so I'm expecting a very keen contest and it would be a real shame if anything were to spoil that.
Strauss has stressed that it is time to move on and I sincerely hope that both sides can.
Pakistan have been on their best behaviour since those spot-fixing allegations came to light, while England are very proud of their No 1 status and won't want to relinquish it for some time yet.
The side responds very well to Strauss and Andy Flower, who tells me that the break from Test cricket was just what was needed.
As the 16-man squad flies out to Abu Dhabi for England's first Test tour since the successful Ashes campaign of 2010/11, I'm keeping my fingers crossed for a clean, fair and competitive fight.